Royd House, Hale Road, Hale, Cheshire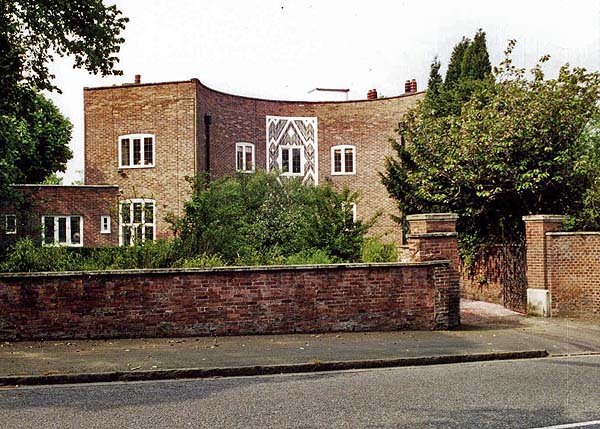 Located beside Hale Road, a short distance from the center of Hale, Royd House is not only another of Wood's flat roofed houses, it is a house that he built for his own use. As you can see, the front of the house faces the road and is semi-circular in shape. The front door is set-in below a magnificent, intricate and colourful tiled panel. Apparently, this geometric design is carried on throughout the house. Wood designed the house in 1914 and moved into it from his Middleton home in 1916.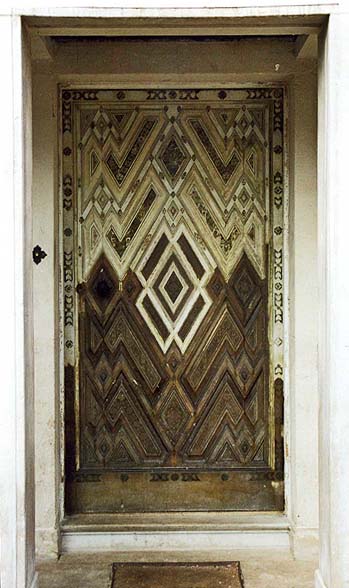 The geometric design theme, in the tiled panel above the door, is mirrored in the door itself. The pattern is moulded in relief and areas are picked out in different colours. Apparently the same decorative theme carried on to the interior doors and in Wood's time was also reflected in the furniture. John H. G. Archer is of the opinion that in creating the design Wood was probably influenced by his travels in Spain, Tunisia and Persia.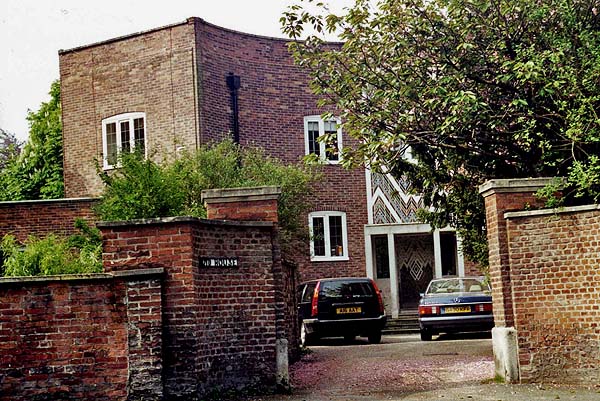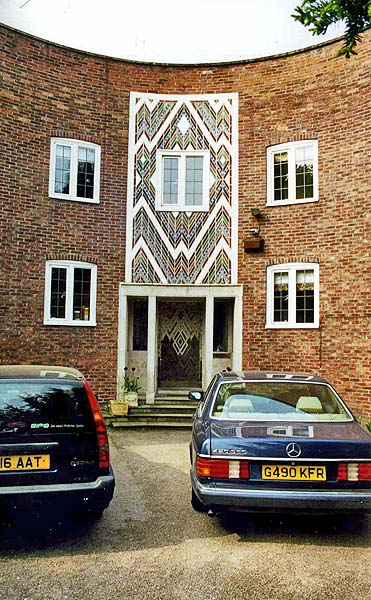 The circle begun by the semi-circular house front is completed by the parking area which then leads into the short driveway.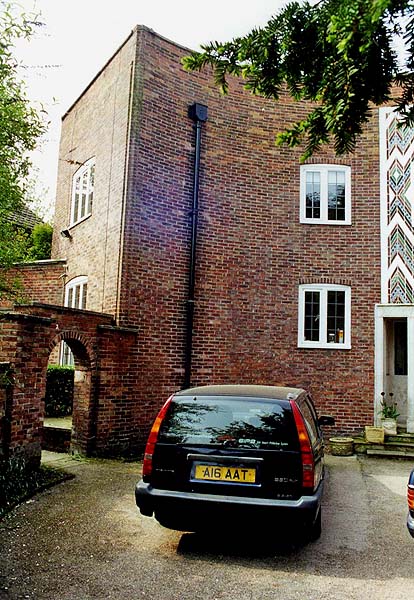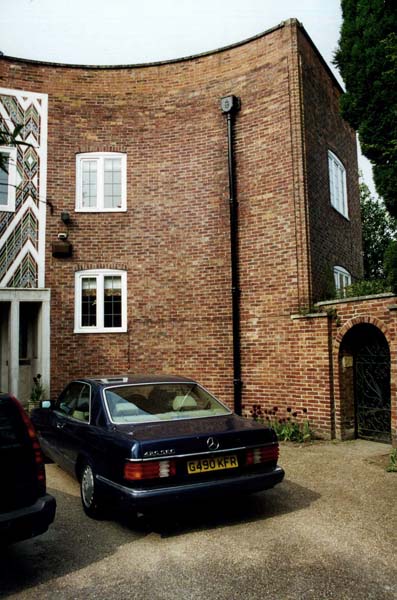 The sidewalls of the house go away from the front at an angle and brick gateways frame either side of the parking circle.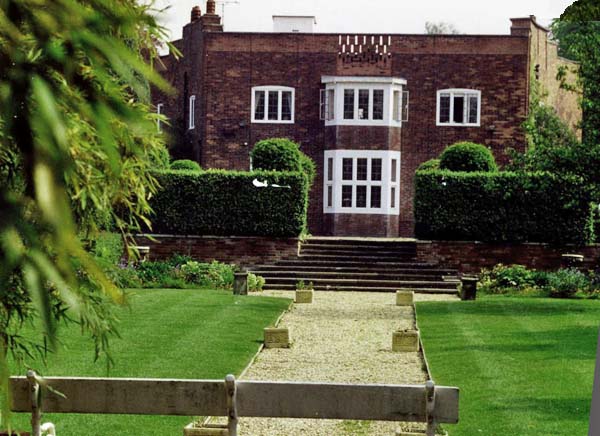 The design placed the living rooms at the back of the house, and in contrast to the front, the building presents a flat face to the garden. A brick parapet surrounds the flat concrete roof.