Textile Exhibition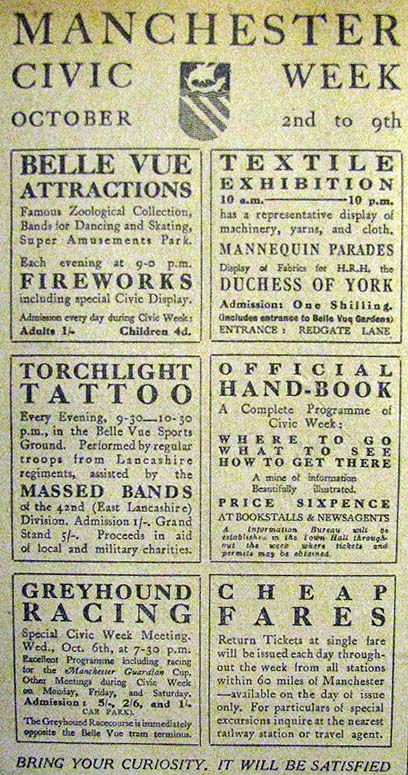 The Textile Exhibition was part of Manchester Civic Week from the 2nd to 9th of October, 1926. The newspaper report of the event read as follows:
"The very fine display of representitive fabrics and new machinery is attractingcrowds of textile men. Members of the Manchester Royal Exchange are admitted free on presentation of the membership ticket. "

"This season's fashions are on view in the Mannequin Theatre....Over two hundred models are displayed by a staff of fourteen mannequins in paradeswhich take place daily at 12:00, 3:00 and 7:00. The dresses have been designed by Mr. Lesley Raymond and are produced by the British Model House in British Fabrics. They include day and evening frocks, costumes, cloaks and hats. ...... Not enough chairs were available on Saturday for the crowd who came to see the pageant of medieval and modern dress...... more chairs were ordered immediatelyand today it is hoped to seat at least another two or three hundred at each parade. Eighteen dresses represent changes in costume from Anglo-Saxon times down to the Victorian Age. These are followed by a selection of over two hundred modern frocks. More than £25,000 worth of dresses are being shown.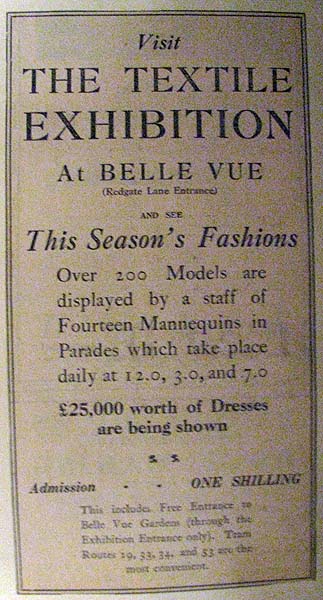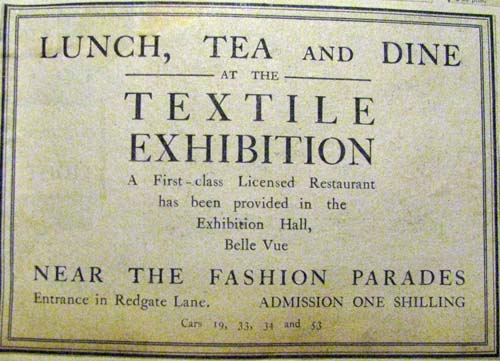 Over the course of the week 50,985 people paid to attend the Textile Exhibition and a further 25,400 people entered with a trade card and in addition there were those who gained free entry because of their membership in the Royal Exchange. It was reported that the exhibition stimulated £250,000 worth of orders.

At 9:30 each evening a torchlight parade took place in the stadium featuring regular troops from the Manchester Regiment, the Lancashire Fusiliers, The East Lancashire Regiment, The Loyal North Lancaster Regiment, and The Kings Own Royal Lancashire Regiment.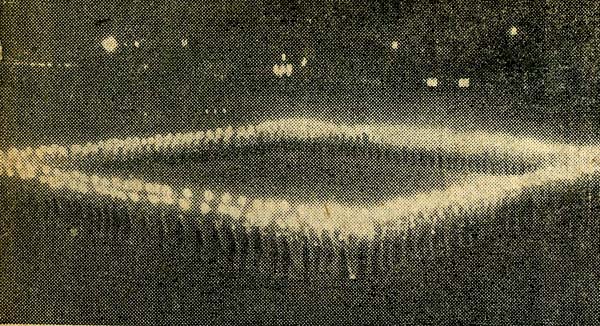 ***********************************

All the material on this web site is © David Boardman, unless otherwise stated, and may not be copied, downloaded or otherwise reproduced or retransmitted without the written permission of the webmaster.
Any contravention of the copyright of others is unintentional and will be corrected immediately when brought to the attention of the webmaster.