Radio Revels
In December 1926 an event called "Radio Revels" was held at Belle Vue on behalf of the Manchester and Salford Medical Charities. Dancing, Caberet Performances and a novel Fancy Dress competition was organized by the Evening Chronicle were features of the celebration. A considerable sum of money was raised for charity. The photograph below shows one of the fancy dress that represented a loud speaker.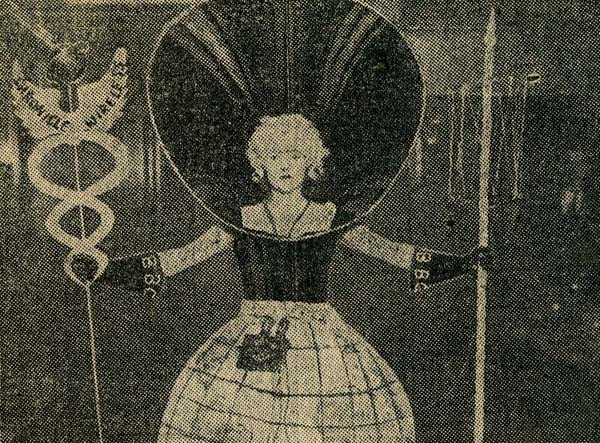 ***********************************

All the material on this web site is © David Boardman, unless otherwise stated, and may not be copied, downloaded or otherwise reproduced or retransmitted without the written permission of the webmaster.
Any contravention of the copyright of others is unintentional and will be corrected immediately when brought to the attention of the webmaster.