Ice Shows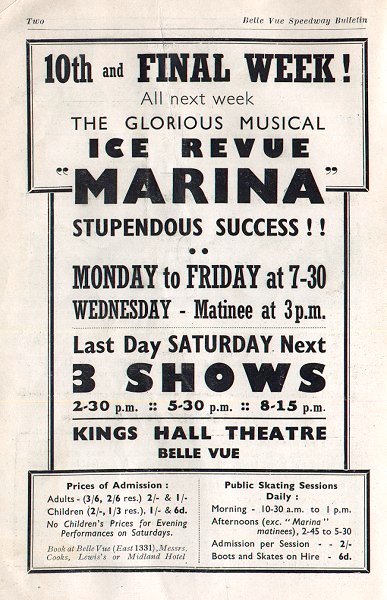 The Kings Hall staged a wide variety of shows over the years including concerts, boxing, wrestling and, in the case above, ice skating. As you can see this advertisement came from a Belle Vue Aces' program. It was published in 1937. It is shown here with the permission of Les Cotton.
---
All the material on this web site is © David Boardman, unless otherwise stated, and may not be copied, downloaded or otherwise reproduced or retransmitted without the written permission of the webmaster.
Any contravention of the copyright of others is unintentional and will be corrected immediately when brought to the attention of the webmaster.