The Indian Temple and Grotto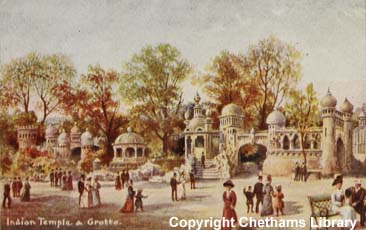 The image above is shown with the permission of Chethams Library.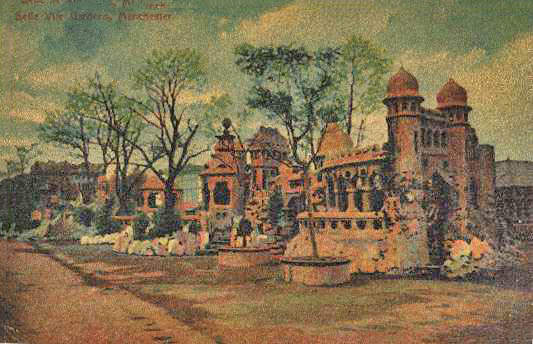 This popular feature was built in 1870 on the fringe of the amusement park. By the time I was visiting the park as a child in the 1950s, the attraction had seen better days but it was still a popular hide-and-seek venue. Its location is indicated by the red arrow on the aerial photograph below.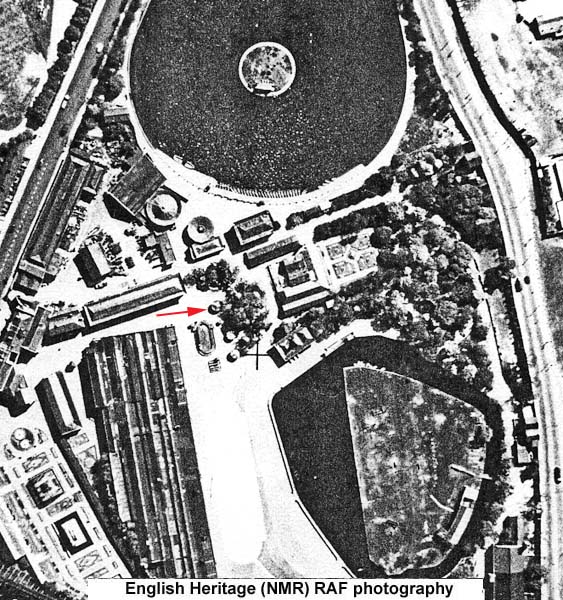 ---
All the material on this web site is © David Boardman, unless otherwise stated, and may not be copied, downloaded or otherwise reproduced or retransmitted without the written permission of the webmaster.
Any contravention of the copyright of others is unintentional and will be corrected immediately when brought to the attention of the webmaster.