- Belle Vue Attractions-
Dodge City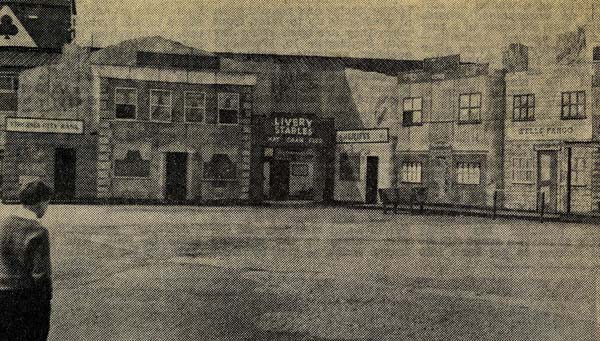 In the early sixties attendance was already starting to fall off at the park and the changing public tastes prompted Belle Vue to think of innovative ways to attract visitors. One attraction that was very popular for a while was "Dodge City", a wild west town set in which mock gun fights were staged. The show was accompanied by a commentary.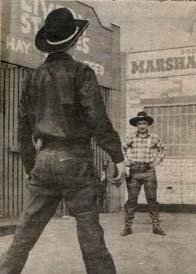 I have some rather over-exposed and blurry photographs of the show extracted from an old video tape kindly donated by my good friend Bill Bullock. This tape started life as cine film, was converted to video, then translated to Noirth American video standards and finally video captured. A great deal of quality was lost in the process.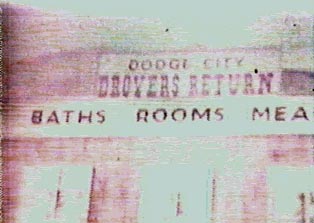 A nice play on words in the saloon name!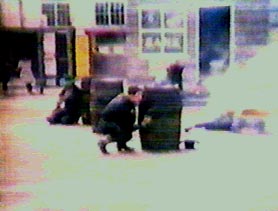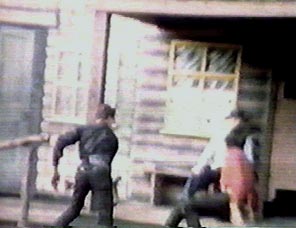 **************************************************************
All the material on this web site is © David Boardman, unless otherwise stated, and may not be copied, downloaded or otherwise reproduced or retransmitted without the written permission of the webmaster.
Any contravention of the copyright of others is unintentional and will be corrected immediately when brought to the attention of the webmaster.