Gerald Iles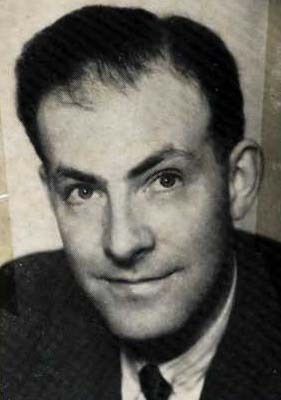 I had two encounters with Gerald Iles. My father worked for a number of years at Belle Vue but then moved to Fairy Aviation in Heaton Chapel. Every Christmas the company put on a Christmas party for the employees' children and this involved a show and a Christmas feast in the works canteen. On at least one occasion Gerald Iles came as part of the entertainment with some of the animals from the zoo. Fifty years later while I was living in Canada I was approached by the people behind the regeneration of the Gorton Monestry to assist in acquiring Gerald Iles's collection of memorabilia from Belle Vue so that they could use it as part of a museum they were hoping to put into the restored building. They asked me because at the time Gerald Iles was living in Montreal and my task was to work out an arrangement with Mr. Iles and then transport the material to the UK. I had a couple of phone conversations with Mr. Iles in 2002 when he was 92 years of age.
What follows are excerpts from obituaries published in The Independent and The Times.
"
Gerald Iles was born in 1912. His family were well off, originally supplying timber to the early railway companies, and his father was a hotelier. In 1925 his uncle, John Iles, formed Belle Vue Manchester Limited, specifically to acquire the northern zoo and amusement centre from its previous owners, the Jennisons, and Iles's father was appointed general manager. His son also began work at the zoo."
Gerald and his family moved in 1928 into a big, gloomy Victorian flat above the main entrance to the gardens. Gerald Iles had always been fascinated by animals, and in London had been a regular visitor to the Regent's Park Zoo and the Natural History Museum. He later recalled: "Little did I dream as I stood before a stuffed exhibit of the gerenuk or giraffe-necked gazelle that I should be responsible for bringing to Britain the first living specimen." He described it as like entering paradise, "a paradise somewhat peeling and dilapidated, perhaps, but one full of promise and delight." In his memoirs, At Home in the Zoo (1960), Iles recounted: "I think any boy of the same age would have been thrilled, particularly if he had my deep interest in animals.
"
"
A visit to Europe inspired Gerald Iles with ideas of improving and modernising Belle Vue , and he took a course in Zoology at Manchester University, while his uncle struggled to keep the amusement park going during the Depression. His father, too, strove to improve the park's fortunes but the pressure meant that, on doctor's orders, he had to retire, and in March 1933, at the age of 21, Gerald Iles was appointed zoo director, probably the youngest zoological superintendent of all time.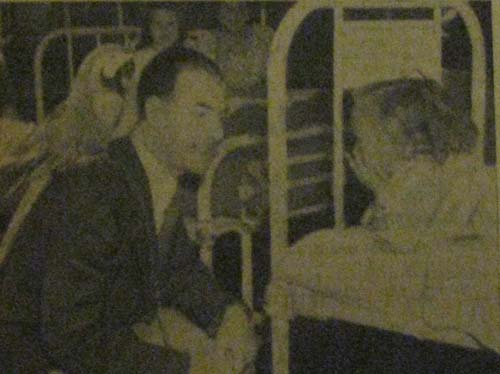 Iles soon realised that in order to run a successful zoo, publicity was all-important. He courted newspaper reporters, never more so than when in 1955 the Board of Trade refused to allow a polar bear called Aurora to be landed in England as a gift from Chicago Zoo. The press took up the story, accusing the Board of Trade of an affront to the American people, and Aurora was allowed to land."
War had hit the zoo in 1939 and Iles recalled that "at the outbreak of war we had 21 experienced keepers. By the time it was over we were reduced to three. In between I had to make do with the extremes - boys leaving school or men too old for war jobs.
"
After the war he restocked the zoo. "
He went on to introduce the Hall of Living Jewels, a display of small tropical birds, and was vastly proud of the zoo's tigons — lion-tiger hybrids. He also brought the gerenuk, or giraffe-necked gazelle, to this country for the first time. The Monkey Mountain and the Raccoon Pit appeared at Belle Vue during Iles's tenancy, but his greatest innovation was the Children's Zoo, opened in 1956, which featured a walk-through whale with an aquarium in the centre.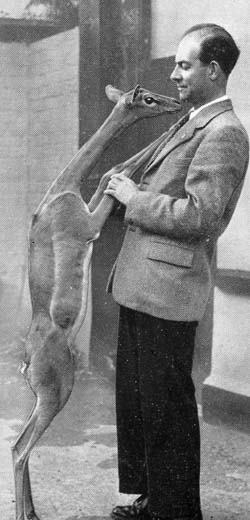 In 1957 he accepted a post as director of a new zoo to be built in Montreal but, after he had moved to Canada, the plan to build it was scrapped. Unemployed at 46, he would never work as a zoo director again, though he retained his interest in wildlife and conservation.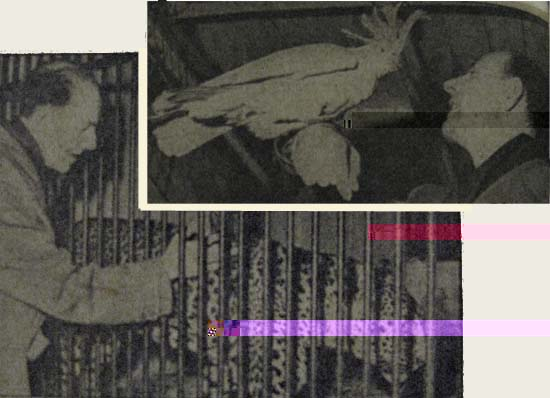 Iles during a return visit to Belle Vue in 1959
He helped to initiate the idea of the aquarium in Montreal and introduced the World Wildlife Fund to Canada, though these projects were completed by others. He promoted safaris to Africa, and occasionally visited Britain and Belle Vue, though the zoo closed in 1977.
"