- The Ardwick Tech World War II Memorial -
On either side of the central corridor leading away from the hall there were two war memorials. When enquired about what happened to them when the building was demolished I was told that they were in storage at Spurley Hey School now Cedar Mount High School.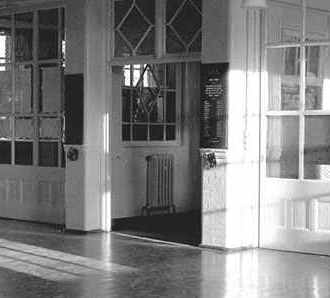 Photograph above generously donated by Bob McLennan
Below is a copy of the program for the service to dedicate the WWII memorial.