Postal Museum, Clerkenwell, London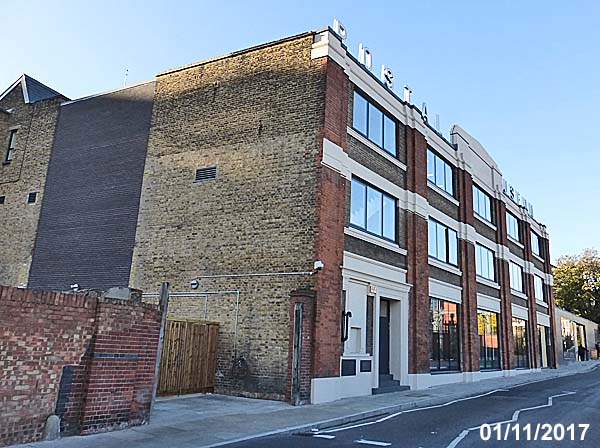 Architect

Fielden Clegg Bradley Studios

Date Built

2017

Location

Phoenix Place

Description


The country's new Postal Museum is located in a newly refurbished industrial building on Phoenix Place in Clerkenwell and across the street inside the huge Royal Mail sorting office at Mount Pleasant. The museum holds an archive and collection that covers five centuries of postal heritage. This aspect of the museum is in Calthorpe House (seen above).



The architects explain that, "...Calthorpe House has been repaired and extended to provide exemplary accommodation for the conservation, archiving and research of the collection." Visitors can wander through artifacts and displays that tell the story of the postal serrvice from the stage coach to computerized sorting systems.





The architects add that visitors enter, "... through an enclosed courtyard to the north, front of house we have created a welcoming and accessible building that is sensitive to the practical aspects of archive design, security, and environmental control and visitor routes. The courtyard provides off the street gathering spaces and, along with an internal flexible café, shop and welcome area can be opened up for special events."





Behind the scenes the building, "... delivers a new archive and research facilities for the care and conservation of the collections which make up the rich story of communication, industry and innovation in one of Britain's most important global services."



*********************************

Across the street, inside the Mount Pleasant Sorting Office is a small gift shop related to the Royal Mail but at the back of the shop a flight of stairs lead down to a new tourist attraction.

For 76 years from 1927 until 2003 there was an underground railway that carried London's mail to and from major railway stations and sorting offices. Driverless trains travelled through tunnels that were just 2.7 metres wide between 8 stations that were in larger spaces, all of this 70 feet below London. An estimated 4 million letters a day travelled on this railway. In 2003 the dramatic decline in the number of pieces of mail being sent and the consolidation of sorting into fewer centres made the system uneconomical and it closed. 14 years later a portion of the railway has reopened using special adapted trains to carry people instead of letters. The journey begins in a large station area below the sorting office.






Here the vistor can watch a video about Mail Rail before boarding one of the modified trains to travel through the underground tunnels.



Along the way the train stops at abandoned stations where the Mail Rail story is presented via an audio-visual presentation using the station walls as a screen.


At the conclusion of the journey visitors can browse through a small exhibition of equipment used by Mail Rail to transport the post around the country and then across London underground.