This award winning development in St John's College was completed in 2011. As the architects explain it, ".... surrounds a beech tree of historic significance and is adjacent to listed buildings and listed walls in a conservation area. These elements have informed the design and construction significantly. "

They add that, "The building is approximately 6,000sqm in area over four floors plus a large basement. It is arranged in a quadrangle open to the South. The accommodation falls into three categories. There are approximately 80 student rooms with en-suite shower pods and 6 small flats for college fellows. Academic facilities consist of a law library, an archive and a number of teaching rooms. Communal facilities include a café, an events room and a gym, as well as an arts area. Generally, residential parts are on the upper floors, and communal and teaching spaces on the ground floor."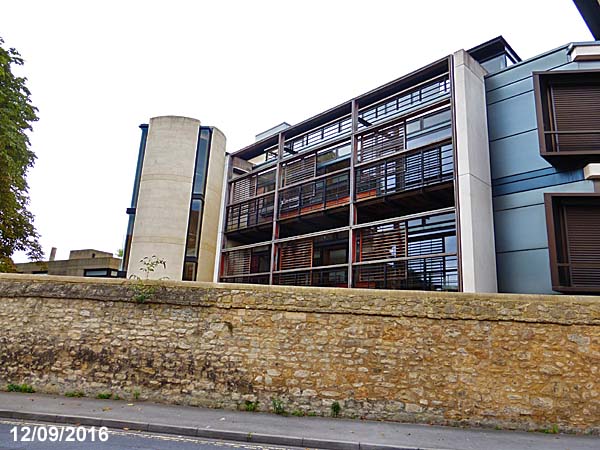 A piece on "architecturetoday.co.uk" posted on December 7, 2010 says that, "...Kendrew Quadrangle at St John's is among the largest Oxford college projects to be built for some years. Designed and detailed to a very high standard and beautifully built to a very generous budget, it is also a very green building with a near zero-carbon rating. A nod of appreciation is due to MJP's project architect Tony Pryor and David Rose."