IJ Dok, Amsterdam, Holland


The IJ Dock development, west of Amsterdam's city centre, sits on a narrow spit of land with two rows of buildings separated by a canyon-like central street.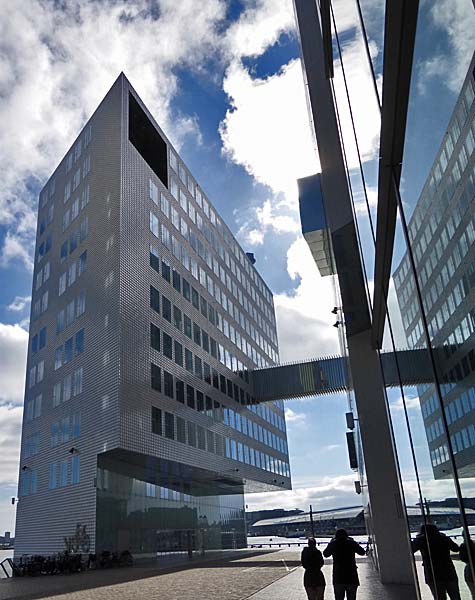 At one end is a pair of buildings linked by a 5th floor bridge. These are home to the Paleis van Justitie and you can read more about them on another page on this site.
There are three more buildings on the dock. On the outside beside the main body of the IJ, are, in order:
The Ij Dock Housing block designed by Zeinestra van Gelderen Architecten and completed in January of 2013. As the architects explain,
"...
The apartments have two sides: one is opening to the water, while the other facing the street, is more enclosed. On the water side, a 7 metre wide folding facade offers the living spaces maximum contact with the water: not just the view, but also the wind, the sound and the smell. .....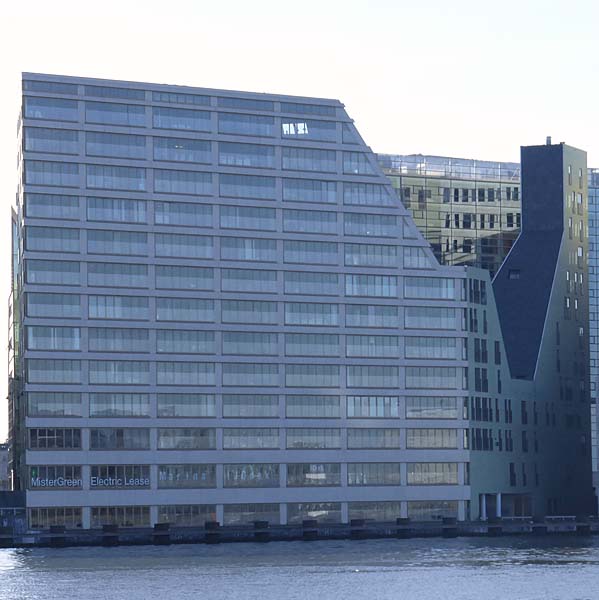 ..... At the other side the facade is build up ... of doors, windows, shutters, bay windows and balconies."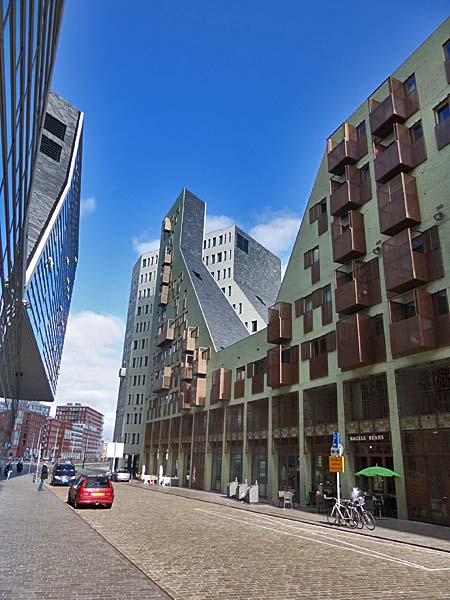 Next door is the IJ Dock Offices which is home to, among others, the Amsterdam Water Police. The architects were once again Zeinestra van Gelderen Architecten and it was completed in August of 2012. "In the entrance hall of the police one finds a triangular staircase with a void, connecting the four stories of this station. ....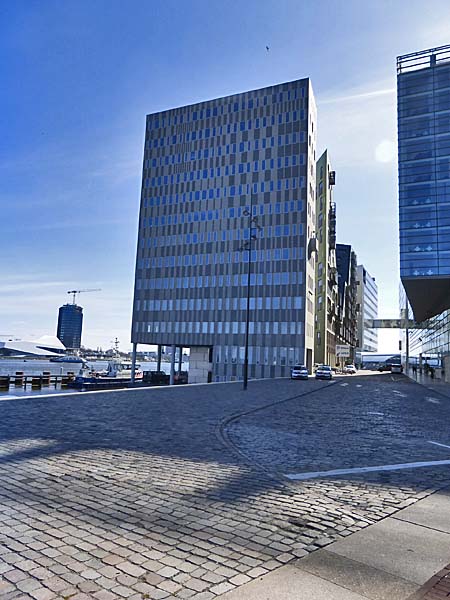 ... The repetitive nature of the office space with its particular planning grid was the starting point for the facade composition of the windows with their various widths. In the elevations facing the IJ waterway a second, independent composition of polished dark and rough light polyester concrete panels has been added."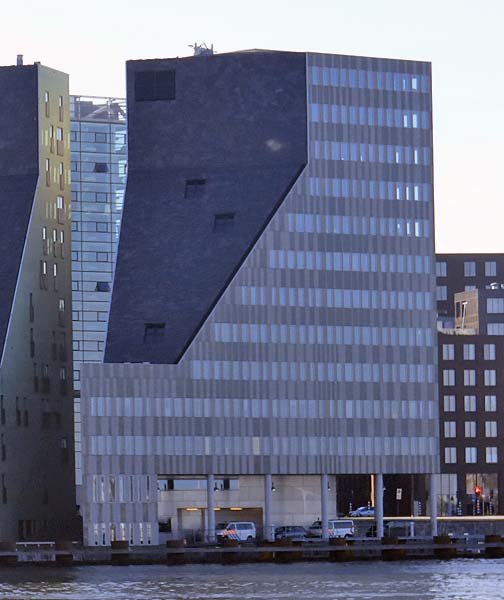 Across the street from these two buildings is the Hotel Room Mate Aitana. The 285-room hotel and marina for about 60 boats were designed by Bakers Architecten, in collaboration with architect Ben Loerakker. It was completed in 2013.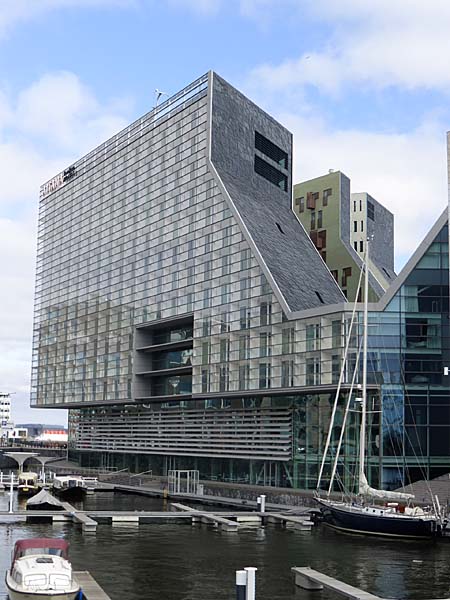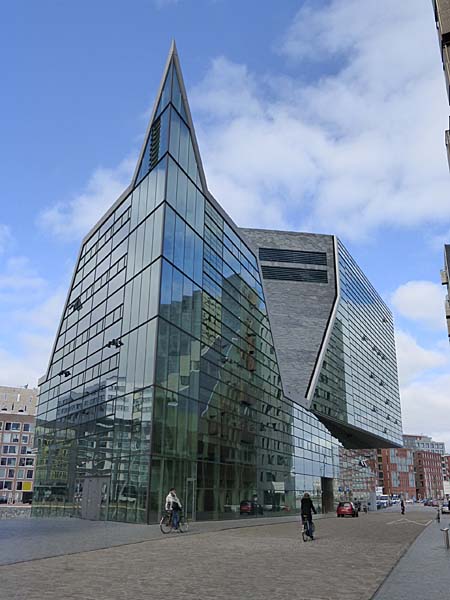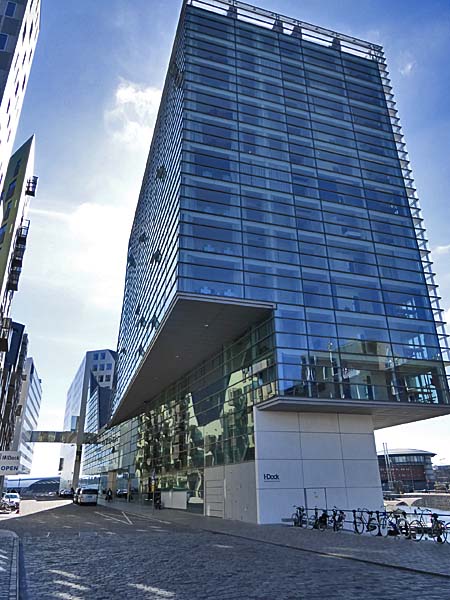 Close Window