Encants Barcelona, Spain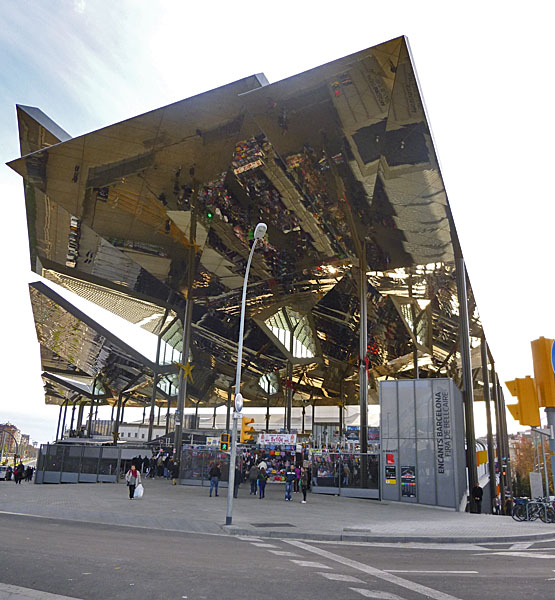 Architect

Fermín Vázquez Arquitectos
Date Built

2013

Location

Gran Via-Pl de les Glòries
Description

The Encants Barcelona is a permanent marketplace built as a replacement to an outdoor market that had traditionally operated nearby. This new market features a spectacular canopy that stands 25 metres above the trading floor. It protects shoppers and traders from the sun whilst acting as a giant mirror reflecting the activity below.



In order to maximize the use of a limited site and avoid a multiple level structure, the market works like New York's Gugenheim with a continuous ramp that snakes through the market generating an endless loop which links stalls and small shops. The building has two underground levels. The first for the logistic needs of the market and the second housing a public car park.




Close Window