Materials and Analytical Sciences Building, University of Warwick, UK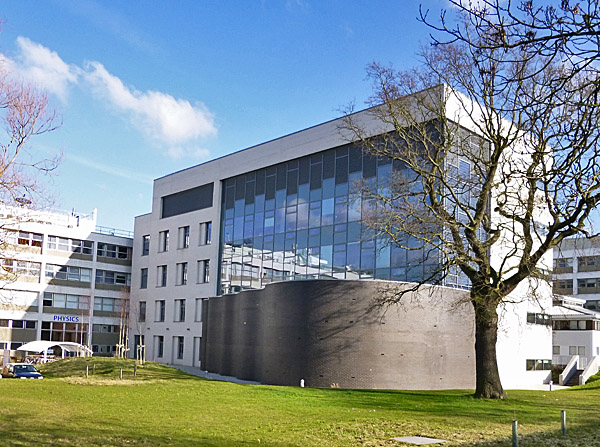 Architect

BMJ Architects

Date Built

2011

Location

University of Warwick, UK

Description

The University of Warwick's Estate Department says that this new building, home to the Physics and Chemistry Departments, combines, "a striking architectural expression" and a "high quality sustainable design" whilst providing the occupants with, "four floors of laboratory and office space, below which sits a double height laboratory space for high spec research instrumentation."

The university website says that the building's architects met the demanding brief by providing a facility that supports, " ... the cutting edge science being carried out within."

"A plaza links at ground level to the existing principal campus thoroughfare at the upper levels with a new main entrance, reception and light, attractive concourse space which will act as the social hub of the research building."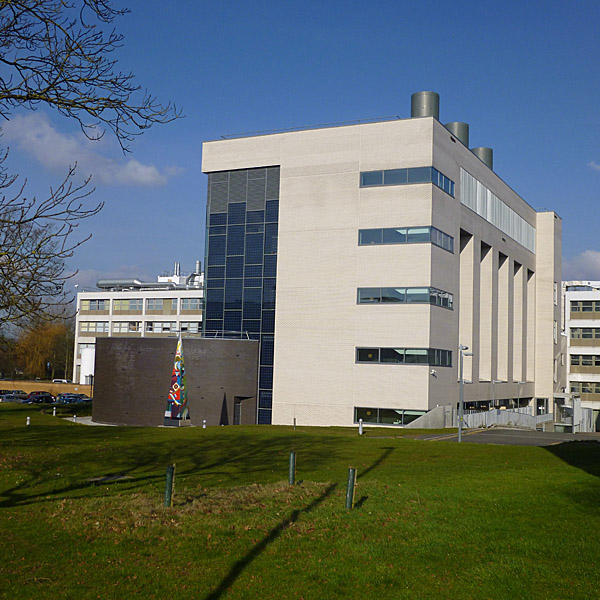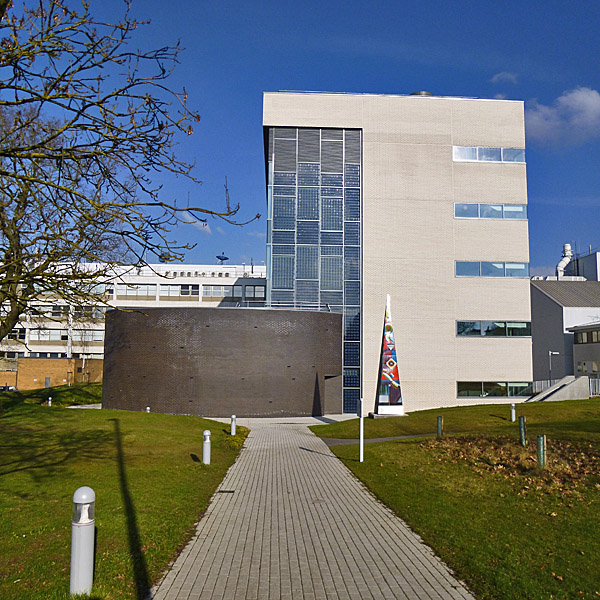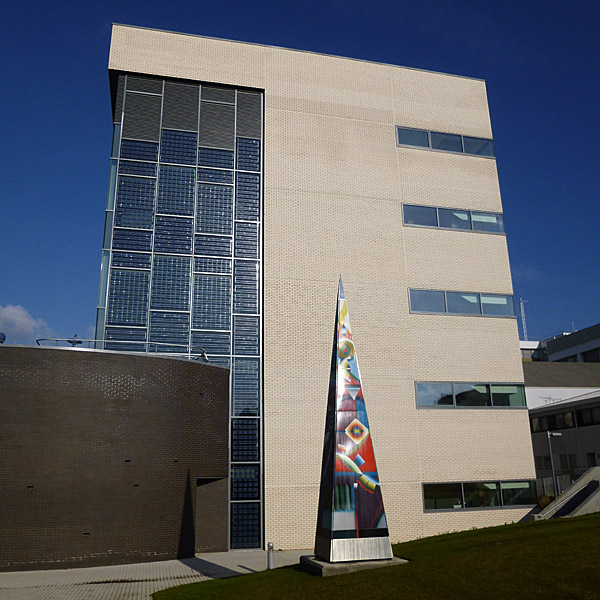 This sculpture, outside the building, is the "Needle of Knowledge Obelisk" created by Stefan Knapp and donated by Eric and Jean Cass. It involves fired enamel on sheet metal.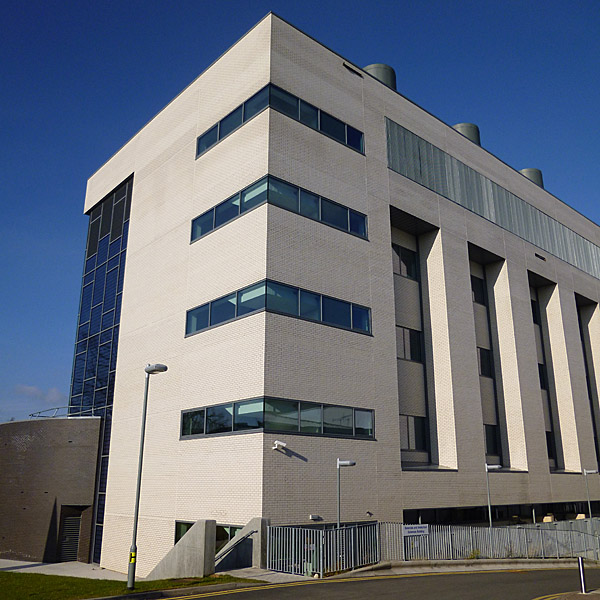 Close Window