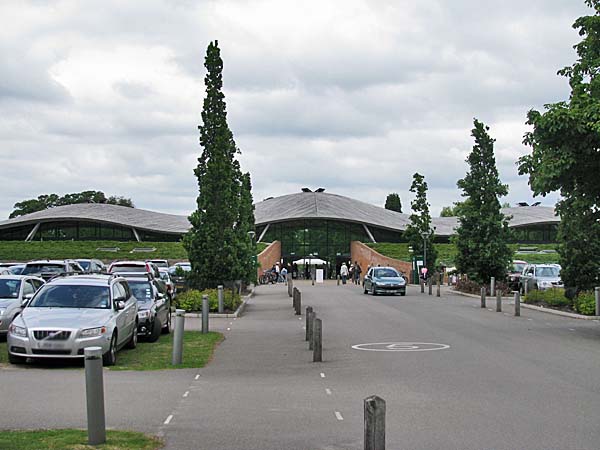 Architect

Glenn Howells

Date Built

Opened to the public 2006

Location

Windsor Great Park

Description
The Windsor Great Park website describes the building as having an,

"... undulating leaf-shaped roof, or 'gridshell'. Expertise from Green Oak Carpentry, and structural engineers Buro Happold, ensured that the timber elements were manipulated and locked into a shape creating this strong, yet flowing, roof."

The roof is 98 metres long and extends 24 metres at its widest point and is, "...

made up of four layers with a regular one-metre grid of larch, was built using over 20 kilometres of timber, felled from sustainable forests on the estate. The aluminium roof system, above the larch grid, has a 160mm layer of insulation and was manufactured by Keybemo. This serves as a waterproof shell, and bears the oak rain screen."