Rose Bowl, Leeds Beckett University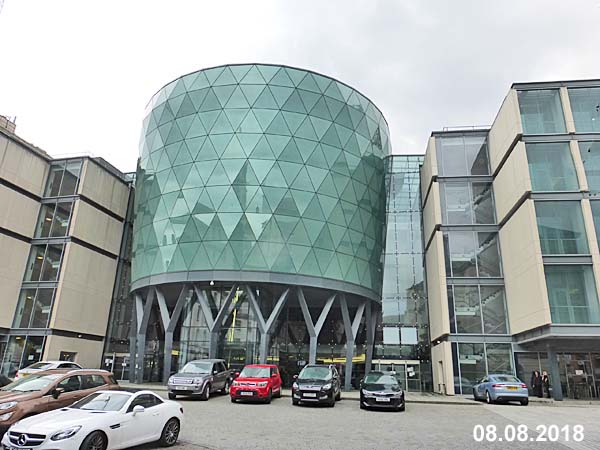 Architect

Sheppard Robson

Date Built

2009

Location

Portland Cres, Leeds LS1 3HB

Description

The Rose Bowl derives its name from the fact that the central element of the building resembles one. It is in fact the Business School of Leeds Beckett University. Sheppard Robson, the architects, explain that within the building are, "... academic and supporting staff offices, teaching rooms, seven lecture theatres, a large cafeteria and ancillary spaces. The primary teaching spaces, the lecture theatres, are accommodated in a pod which floats in the interstitial space of the atrium which in turn is defined by the U-shaped peripheral accommodation. Access to these spaces is over bridge links which connect them to both the vertical circulation cores and the secondary supporting accommodation."



The university regards the business school as their, "... flagship development and a landmark for the city of Leeds. This centrally located state of the art development features the very latest in modern conferencing facilities and design. Offering a corporate level of service, this venue is ideal for banquets, receptions, conferences, exhibitions, meetings and training. The Rose Bowl has hosted a number of prestigious events for clients such as the NSPCC, West Yorkshire Police, First Direct, NHS, Lloyds and Asda. Meeting rooms are available for up to 80 people, the largest auditorium will hold 256 delegates and our banquets can cater for up to 300 dinner guests."







Close Window