Chapel of Reconcilliation - Bernauer Strasse, Berlin, Germany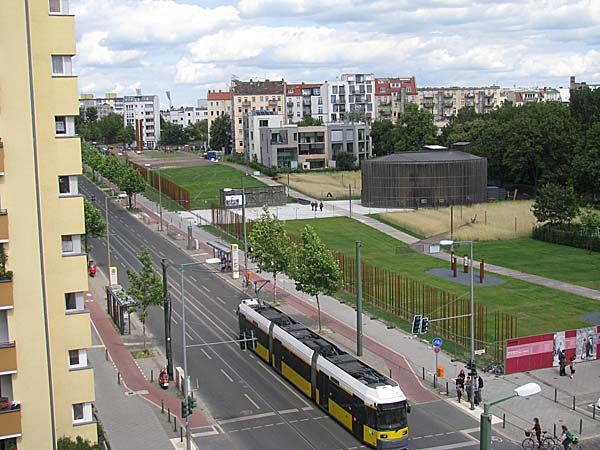 Architect

Rudolf Reitermann & Peter Sassenroth

Date Built

2000

Location

Bernauer Strasse
Description


When the Berlin Wall was constructed along Bernauer Strasse, it passed directly in front of the neo-Gothic Versöhnungskirche (Church of Reconcilliation) cutting it off from its congregation and leaving it in the so called death-zone beyond the wall. It was used as an observation tower for East German guards, but in 1985 it was demolished as part of the process of "sanitizing" the border area. Ironically, just 5 years later the wall itself was demolished!

A new chapel has been erected on the site of the old church. It has an outer wall of wooden columns in an oval shape that mirrors the form of its predecessor. The Berlin Wall Memorial website says that inside,

"

The Austrian mud-brick building expert Martin Rauch built the chapel over the foundations of the sanctuary of the destroyed Reconciliation Church. The structure consists of an oval-shaped rammed-earth construction whose inner room is encircled by a colonnade framed by wooden slabs penetrated by light. The original altar piece survived the demolition and now hangs above the exposed cellar staircase of the older church and a doorway that was walled up in 1961 when the Wall was built. The altar piece hangs in a niche created by a light well projecting over the copper-covered roof."






Rubble from the demolished church was incorporated into the clay that was used to build the chapel wall.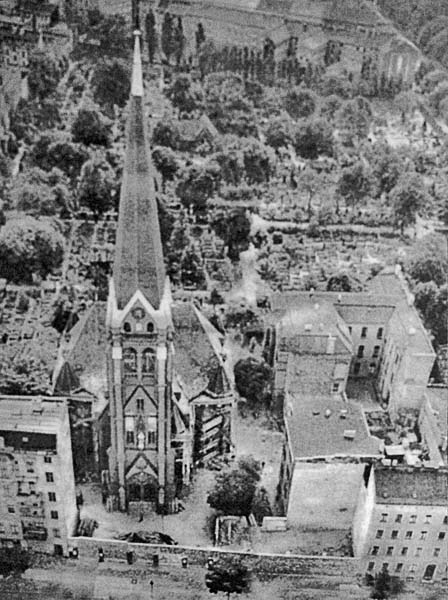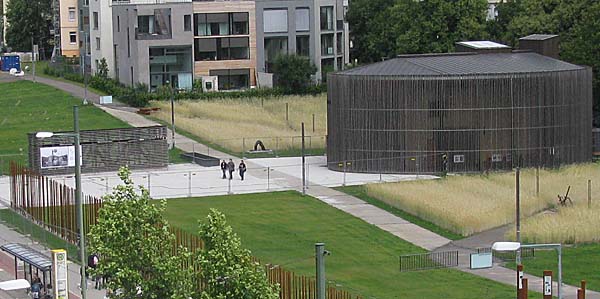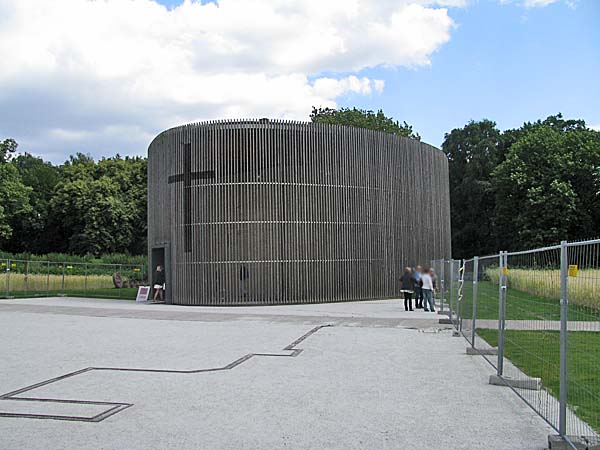 The original bells of the destroyed church hang inside wooden scaffolding in front of the church and are rung by hand.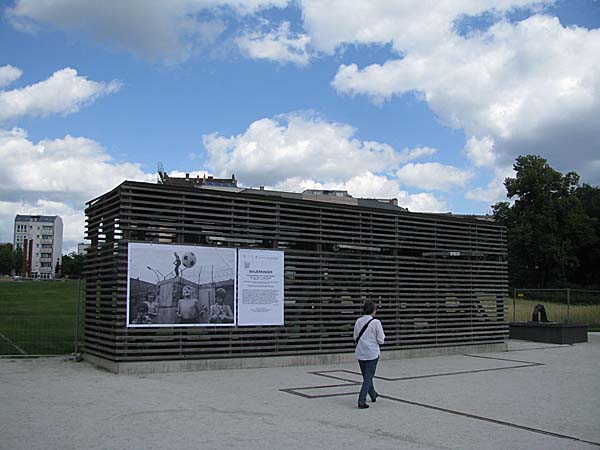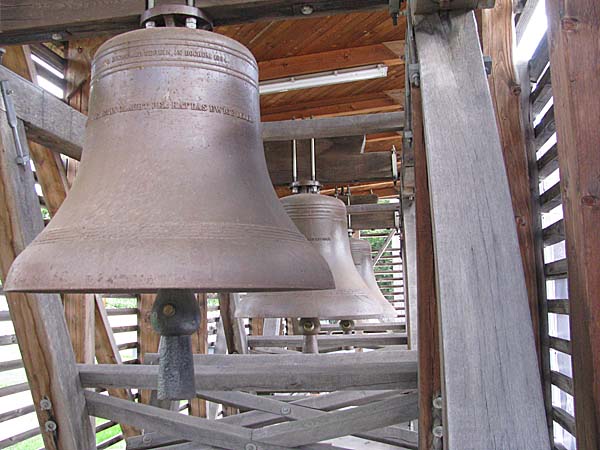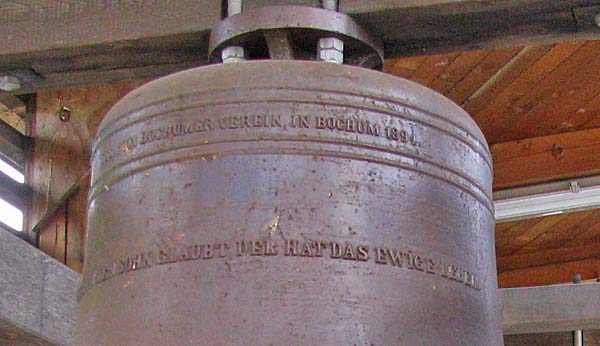 Near the church is this bronze statue entitled "Reconciliation".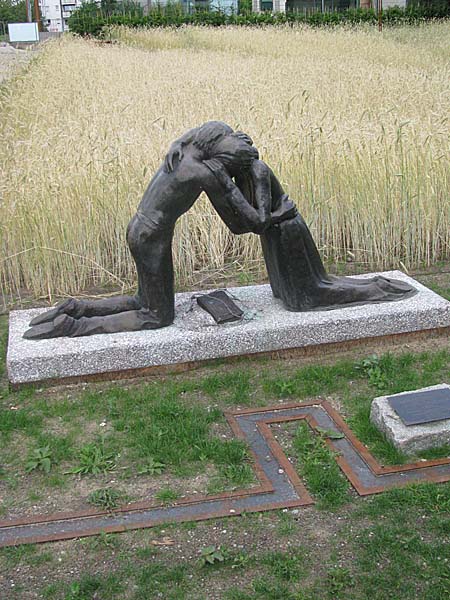 The original sculpture by Josefina da Vasconcellos was commissioned for the Faculty of Peace Studies at Bradford University in England. It was entitled "Reunion". Since then it has been renamed "Reconciliation" and casts of it have been placed in Coventry Cathedral ...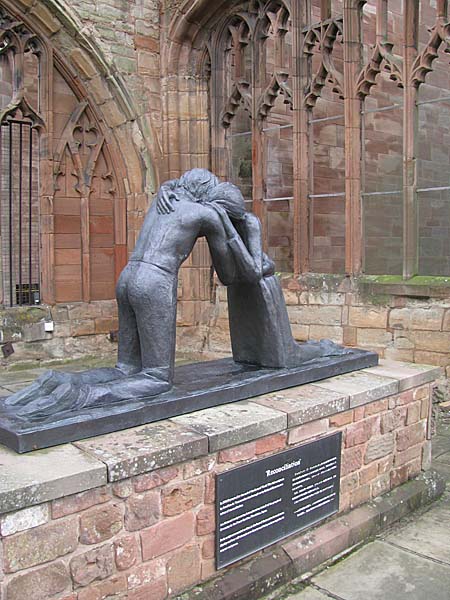 ... the Hiroshima Peace Park, Stormont Castle and here in the Berlin Wall Memorial site. It was added here on the occasion of the reopening of the Reichstag in 1999.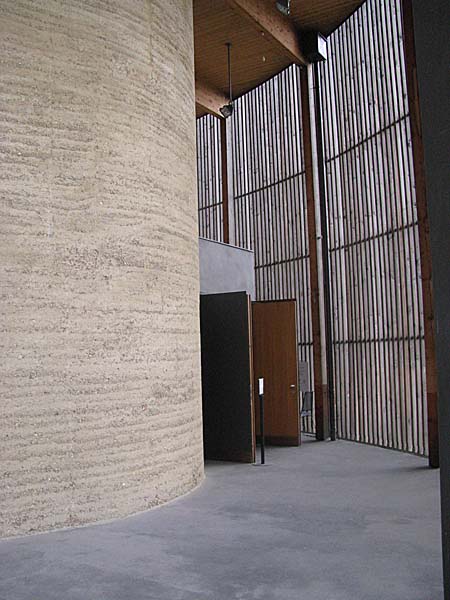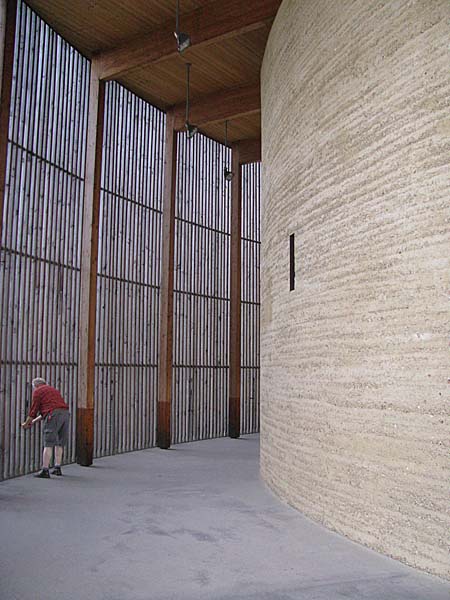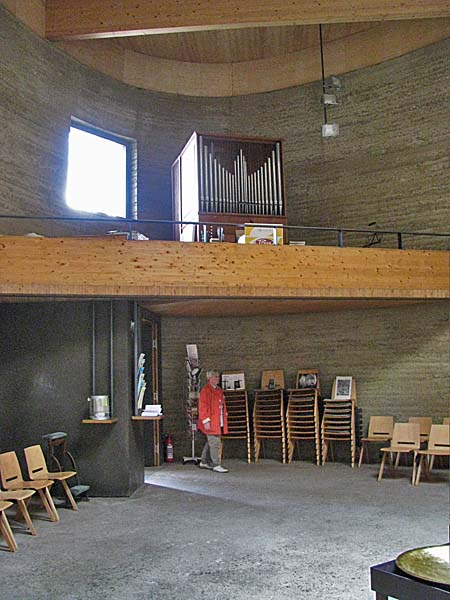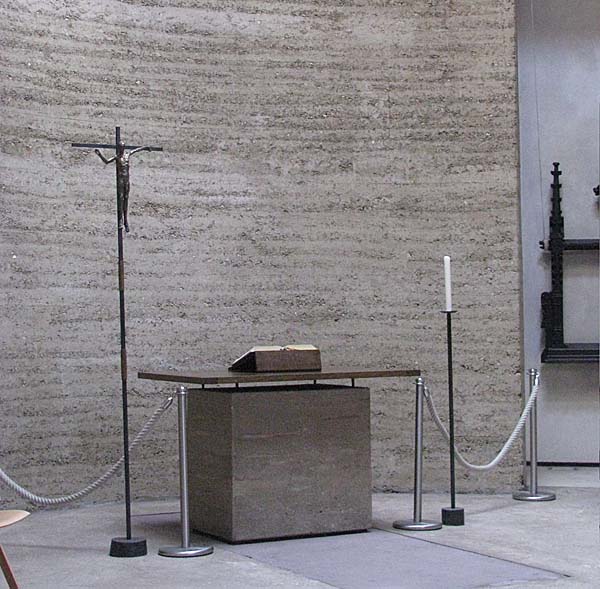 Close Window