Kalvin Center, Budapest, Hungary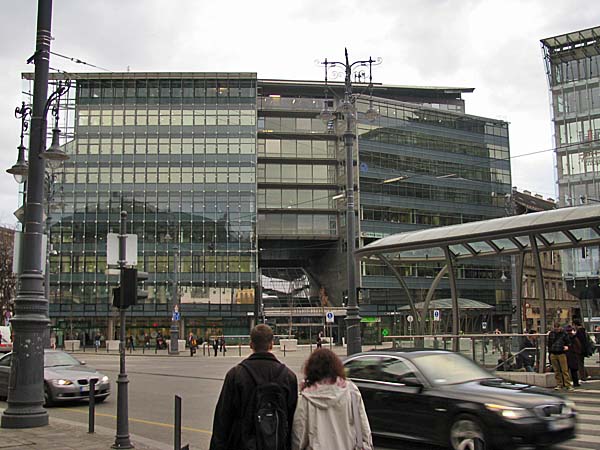 Architect

Kálvin square 12-13 - Csaba Virág (left above)
Kálvin square 11 - Csaba Virág and Judit Z. Halmágyi (right above)

Date Built

2002 - 2003

Location

Kálvin square
Description
These glass office buildings occupy sites on the edge of the busy Kálvin square with its metro, bus and tram interchanges. The complex is made up of two elements.

The first comprises numbers 12 and 13, two wings connected by a central element with a common entrance way and a glass bridge. There are shops and cafés at street level and a four-storey underground car park beneath.

Number 11 sits separate from this group at the end of the peninsular created by the confluence of Baross Street and Ulloi Way.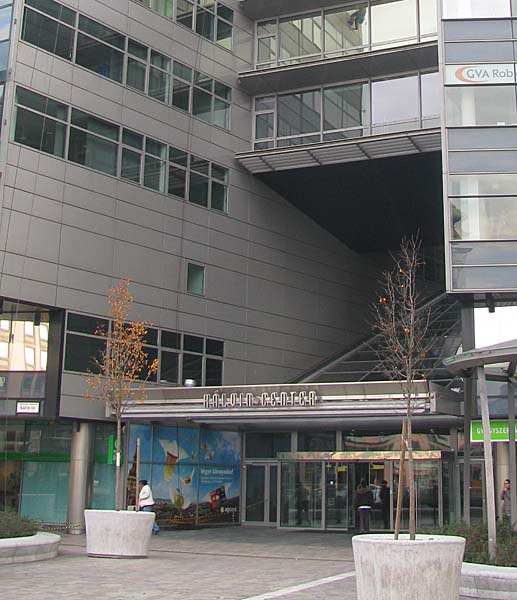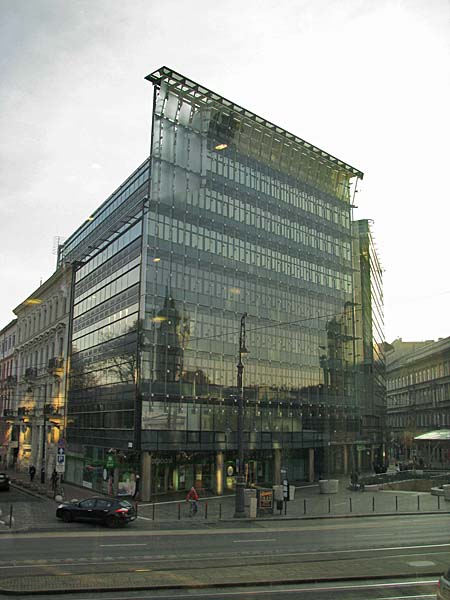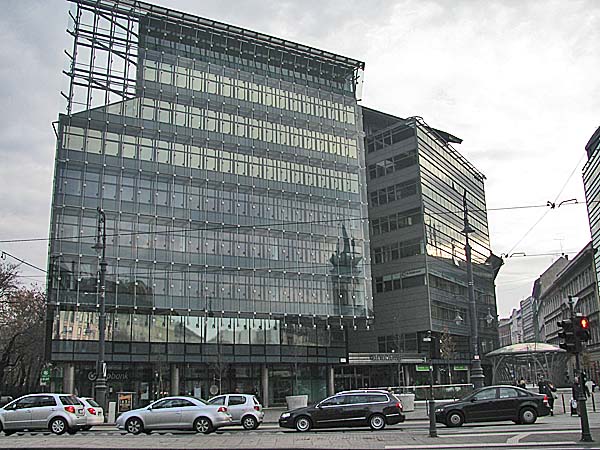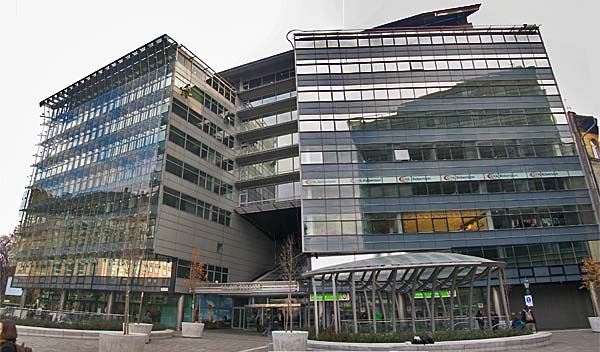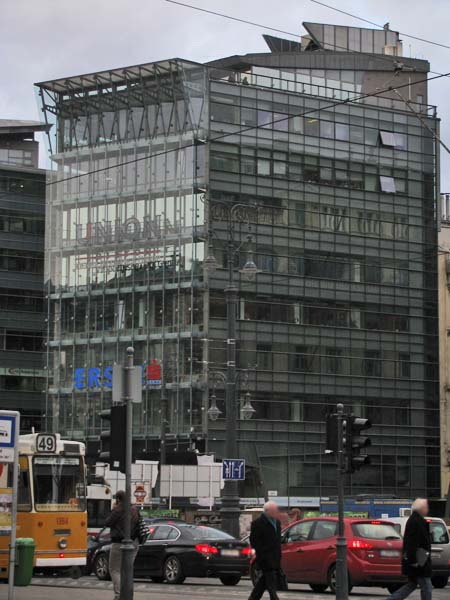 Close Window