John Lewis Store - Liverpool, UK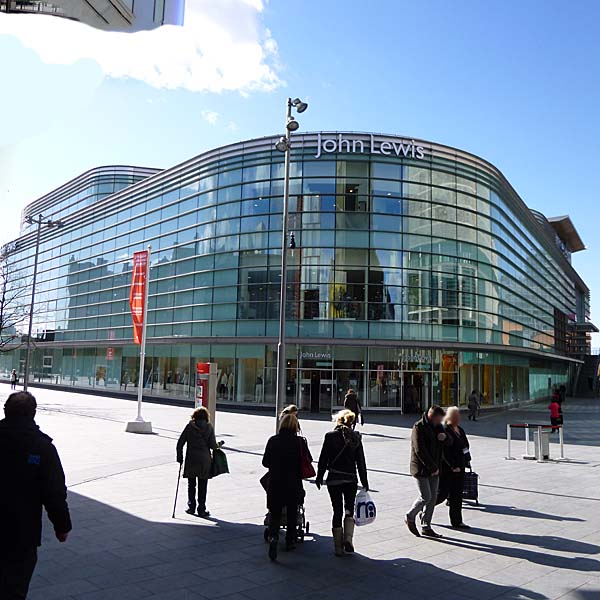 Architect

John McAslan + Partners

Date Built

Completed 2008

Location

Liverpool One

Description

McAslan + Partners were the winners of an international competition to design this John Lewis store in the Paradise Street area of Liverpool One. The building comprises 22,000 square metres of accommodation spread over four floors. The architect's website says that the building, " ... is a concrete framed construction with a layered façade comprising sandstone panels, full height glazing, articulated fins, and cornice elements. The curvilinear form follows the natural geometries of the existing streets and will provide cafes and public areas within daylit interior volumes. The result: wonderful views of the park, the waterfront, and a panorama of the city.