Known affectionately as "the Gherkin" this office building stands 189 metres high and provided 40 storeys of office space to its original occupant, the German reinsurance company, Swiss Re. It was built on the site of the Baltic Exchange building destroyed in the IRA bomb attack in 1992. The amazing fact about this beautifully curved structure is that it only contains one piece of curved glass, the lense at the top of the building.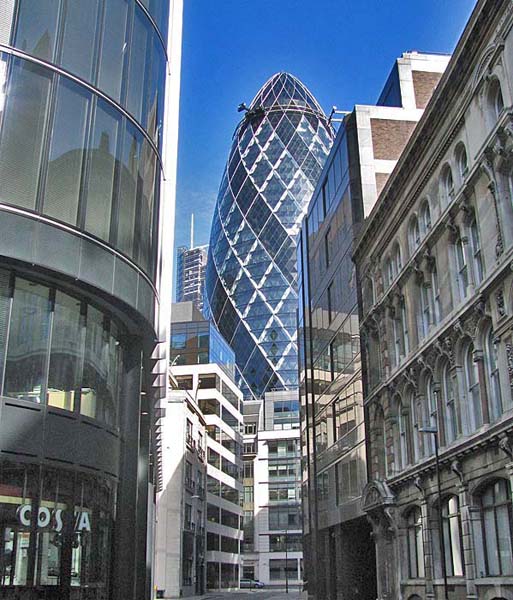 Energy consumption is an important issue and this building uses energy-saving methods. In his book, "21st Century London", Kenneth Powell talks about Foster's use of "mini-atria" to facilitate ventilation by natural means. A series of shafts pull warm air out of the building in summer and warm the building in winter. They also allow natural light into the building.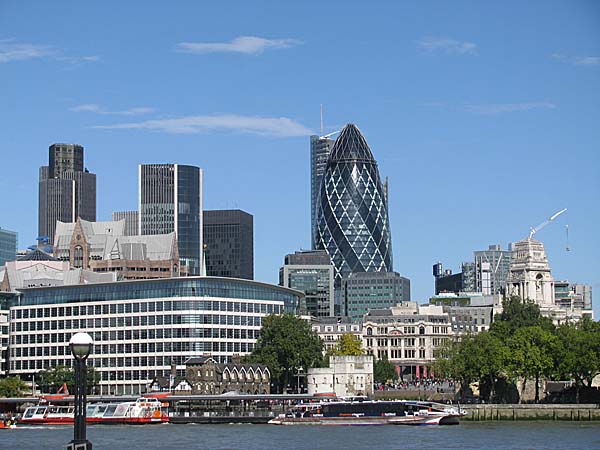 There was concern about the effects of downdrafts around the building but in fact the design has resulted in what Powell describes as
"benign conditions in the new piazza that surrounds the building."