Duesto University Library, Bilbao, Spain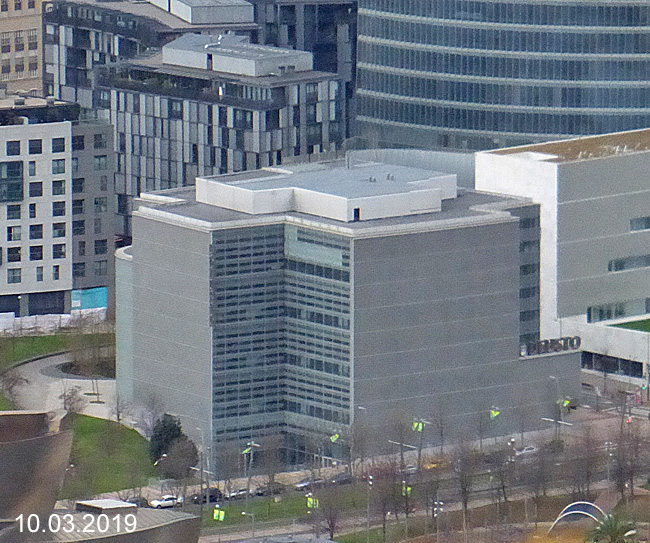 Architect

Rafael Moneo

Date Built

opened 2009

Location

Universidad de, Ramón Rubial Kalea, 1, 48009 Bilbo
Description

The Bilbao Tourism site claims that this building , "... has not left anyone indifferent and is one more part of the process of urban transformation of the city that began more than a decade ago. Located close to the Guggenheim Museum Bilbao, it opened in 2009 and is considered the most important library of the Basque Country, with nearly a million volumes. The building, which has a striking glass façade, mostly made of glass blocks, consists of a total of ten floors, five below ground and the rest on the surface."






The "bilbaointernational" site takes up the idea that the building has been an important addition to the city's architecture. ".... The university has contributed to Bilbao's avant garde architecture with its Library-CRAI. (Resource Centre for Learning and Research). ...... This magnificent building devoted to knowledge and innovation has a special area reserved for the priceless antique book collection and a media room. The new library offers much more, such as offices for individual work, group study rooms, a multiple use room and a coffee shop where you can take a break. A wireless network allows students to contact their professors for advice and supervision."



Close Window