Zilveren Toren, Amsterdam, Holland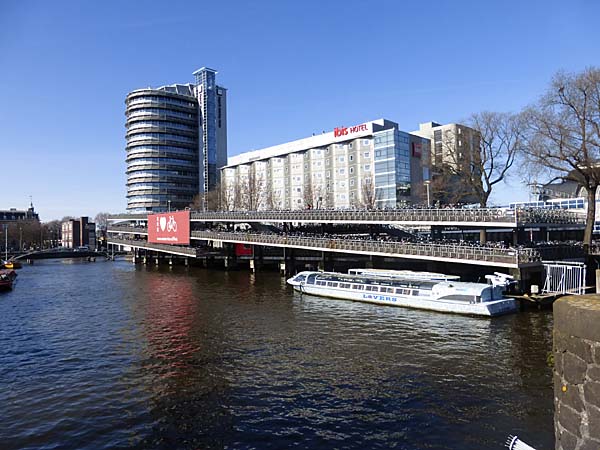 Architect


Benthem Crouwel

Date Built


Stationsplein 51-71

Location

1991 - 1992

Description

The building known as the Silver Tower is part of a project by the architectural practice of Benthem Crouwel. It involved two adjacent buildings: a tower, originally known as the Wagons Lits Office (presumably for the Wagons Lits company) and an Ibis Hotel.



The architects explain that, "...Their position on the square fronting the railway station (Stationsplein) was influential on this design for offices and a hotel. One of the two principal masses (the office tower) has rounded ends that point the building in every direction so that you get a view of the city from it on all sides. A layered composition of balconies, sunbreaks and clear glass render this building transparent. Its main structure is a combination of steel and concrete, with facades of silver-grey aluminium panels and steel parts that persistently lend it the colour of the sky."





The office block acquired the name Zilveren Toren for obvious reasons. When I took these images in March of 2015 the tower was home to the "Regardz Meeting Centre". It describes itself as, "... a meeting location with unique views." Adding that, "The hip, industrial decor is the work of Swiss artist Heinz Julen. The location is ideal for a variety of events: from short discussion, brainstorming or flex workplace to Congress. The location provides all your meeting needs: free wifi and good coffee to skilled employees and culinary surprises at Level Eleven. Welcome to the Silver Tower!"

Close Window