Anne Frank Museum, Amsterdam, Holland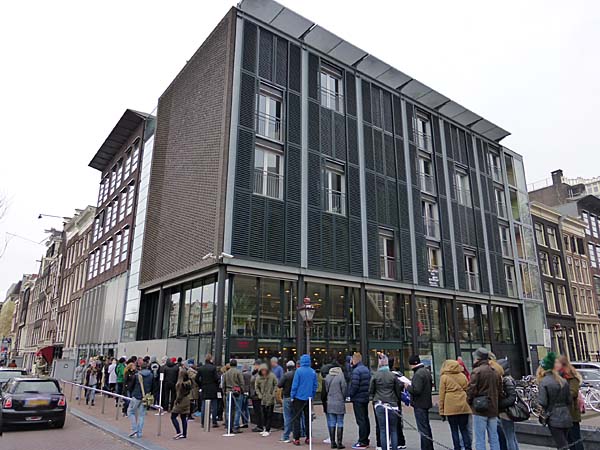 Architect


Benthem Crouwel

Date Built

Completed 1999

Location

Prinsengracht 267
Description

As you can see in the image above, the Anne Frank Museum attracts large numbers of visitors every day who are willing to stand in line even in cold miserable weather. As the architects of the museum explain, this project was a combination of new build and restoration. Whilst Benthem Crouewl are the architects of the project, they also give credit to Bureau Van der Wijst Interieurarchitecten for their work on the interiors, and Prof. dr. ir. C.L. Temminck Groll and Architektenburo Verlaan & Bouwstra the restoration architects.



Benthem Crouwel explain on their website that, "... The new-build had to fit in the city as if it had always been there and not shout down the houses around. The bricks and the colours of the window and door frames wed the colour scheme with that of the city, while the detailing resumes the layers and grids of the canal fronts. The Anne Frank House is restored as closely as possible to its original state. By stationing the entrance and exit far apart flows of visitors are kept separate; the Anne Frank Foundation and the houses included in the plan have entrances of their own. A light court creates a front section of house and Annex, and the split level and glazing round the void make for an open, transparent interior."

Close Window