Architect

Richard Rogers with Buro Happold

Date Built

1999

Location

The Greenwich Peninsula

Description


Built in 1999 as the Millennium Dome this structure was part of the country's Millennium celebration. In fact it was to be the venue for the celebrations in London on New Years Eve 1999 to herald in the new Millennium. The project was poltical dynamite for the Blair government. The Dome was regarded as a conspicuous white elephant. It became the home of the Millennium Experience, a major exhibition that failed to capture the imagination of people and the project became a conceptual and financial embarrassment for the government.





In 2003 an arena was constructed within the dome which has become one of the busiest concert venues in Europe, known as the O2 Arena. In 2012 it will be used as an Olympic venue and has been rebranded as the North Greenwich Arena. It will host both Olympic and Paralympic events in

Artistic Gymnastics, Trampoline, Basketball, and Wheelchair Basketball.

Richard Rogers says of the original commission that the task was to create a, "

.... celebratory, iconic, non-hierarchical structure offering a vast, flexible space. Although a high-profile project in its own right, the building also formed a key element of the masterplan by RRP for the future development of the entire Greenwich Peninsula."

...

"For RRP, the project was a resounding success - the building itself was remarkably inexpensive (£43 million for groundworks, perimeter wall, masts, cable net structure and the roof fabric) and the practice devised a non-adversarial procurement route involving standardized components that delivered the building within fifteen months and under budget. Its content, however, was altogether less successful and was savaged by the press."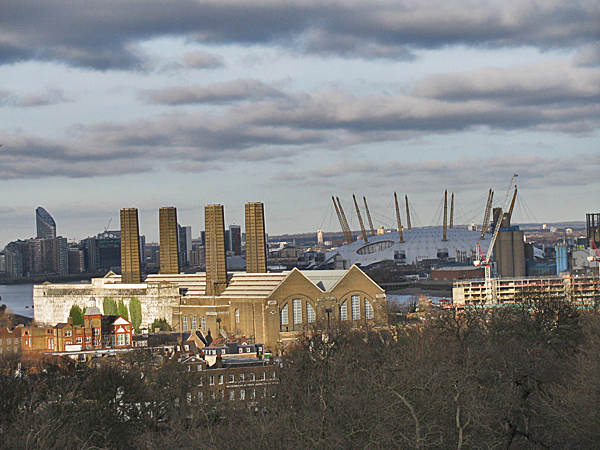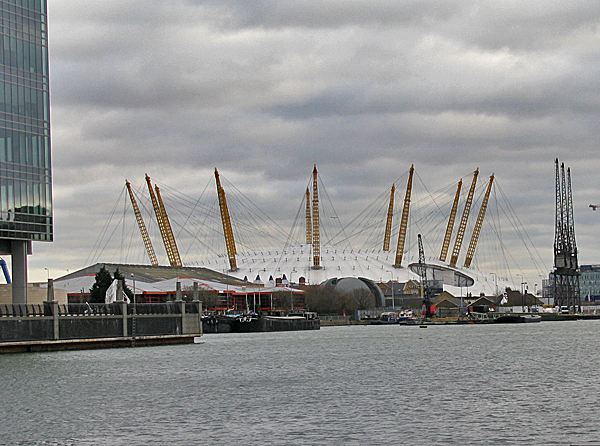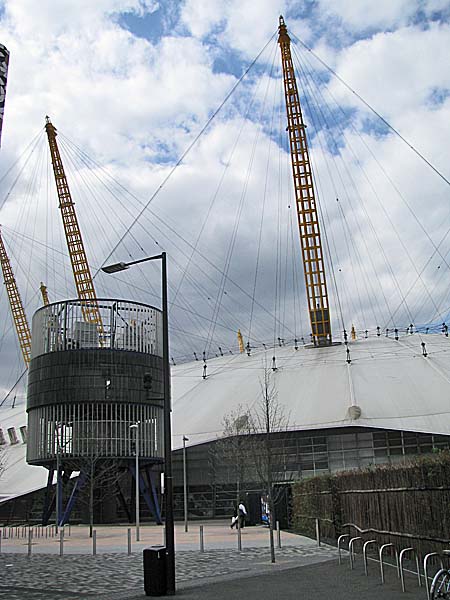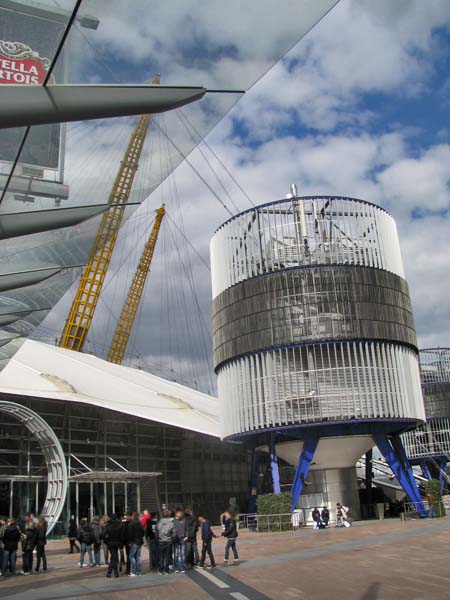 The nearby Underground Station ...

... and the Thames Clipper Pier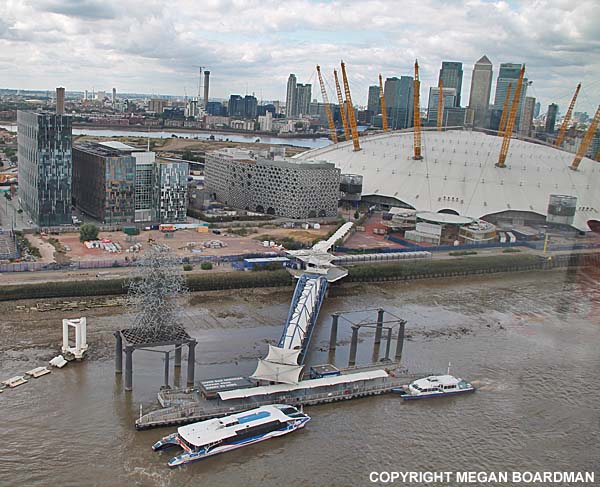 Close Window