Sofitel Budapest Chain Bridge, Budapest, Hungary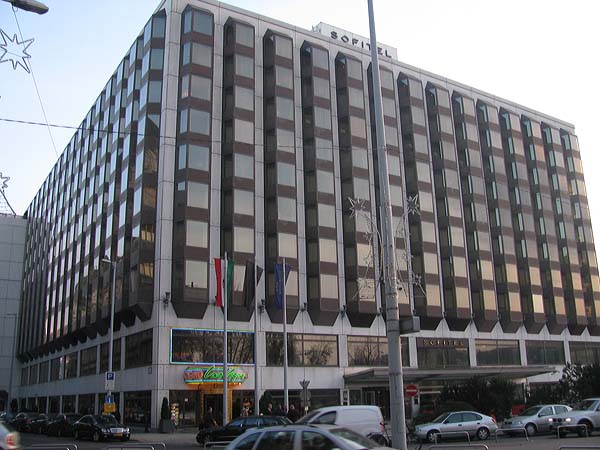 Architect

Louis Vary Zala

Date Built

1982

Location

Eötvös ter near the Chain Bridge

Description

The Sofitel Chain Bridge Hotel was designed by the Hungarian architect Louis Vary Zala and opened in 1982 as the Hyatt Atrium Hotel. The building has a typical 1980s appearance of glass and concrete that might be described as brutal. The inside is another matter. In 2006 the French designer Jean-Phillippe Nuel was commissioned to reinvent the interior.

Nuel's website says of the hotel today that, "The lobby area is decorated like a painting, on the lines of Sonia Delaunay's colourful works, softened by the natural tones of the parquet, the floors and the panelling. Furniture and rugs are graphic and colourful, echoing traditional Hungarian art. A wide staircase leading to the hotels terraces breaks the symmetry and supports a bookcase over a waterfall, playing with the scale of the space like an enormous doorway."

The hotel warns visitors to, "Prepare to be awed by Sofitel Budapest Chain Bridge ... Step in and gaze up to a replica airplane which seems to float above you...Soaring eight floors high, the atrium of this luxury ... a Swarovski crystal "fountain" evokes the flamboyant style of 19th-century Hungary. ... The lobby - a symmetrical tableau marked by an impressive staircase - branches off to elegant guest rooms and suites."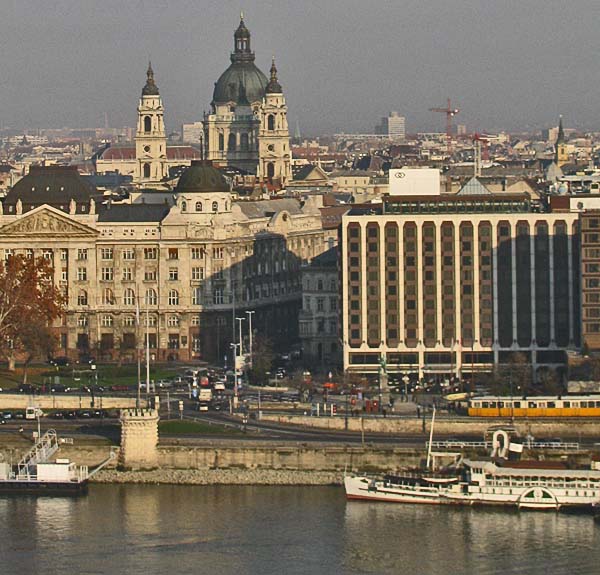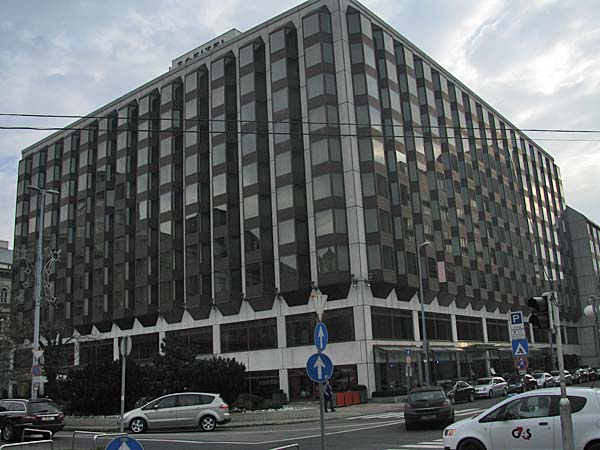 Close Window