The Trellick Tower - Goldborne Road, London, UK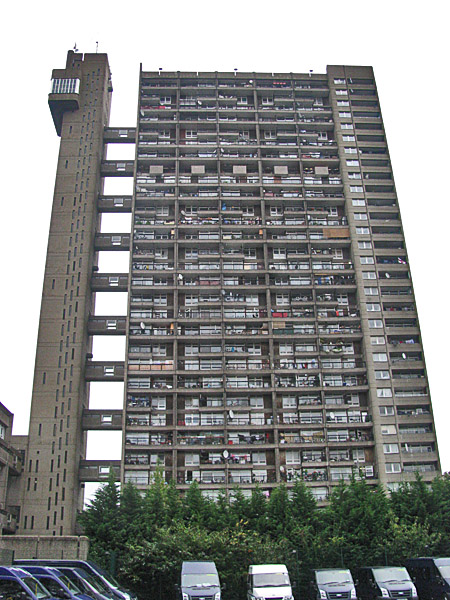 Architect

Ernő Goldfinger
Date Built

Completed in 1972
Location

On Golborne Road, London W10

Description

This 31-storey block of flats by the architect Erno Goldfinger was originally owned by the Greater London Council and it provided 217 council flats.





Soon after completion ownership passed to the Royal Borough of Kensington and Chelsea.



By the end of the 70s problems abounded including high rates of crime. When Thatcher introduced the "Right to Buy" council properties, many of the flats were purchased by the tenants. By 2007 flats in the Trellick Tower were selling for between £250,000 and £465,000.

In 1998 the tower controversially received Grade II* Listing with the result that a problematic building has achieved a rather iconic status. The description of the building at the time of listing was as follows, " Trellick Tower comprises 217 flats, six shops, an office, youth and women's centres. 1968-72 by Erno Goldfinger. Bush-hammered in-situ reinforced concrete with some pre-cast pebble-finished panels, and timber cladding to balconies. L-shaped block linked by 35 storey service tower semi-freestanding at corner, the main range of 31 storeys and the lower of seven linked to core every third floor. The service core incorporates lifts, stairs and refuse shutes, with a projecting boiler house on the 32nd and 33rd floors. Each third, corridor, floor contains six one-bedroom flats in each wing, with a storey of two-bedroom flats above and below reached off the same level. The 23rd and 24th floors contain five two-storey maisonettes and two flats."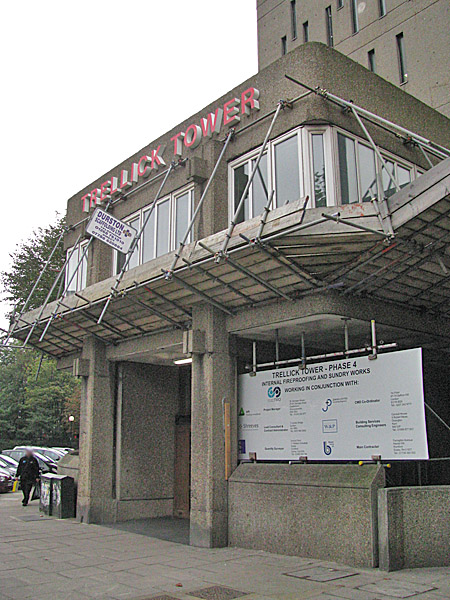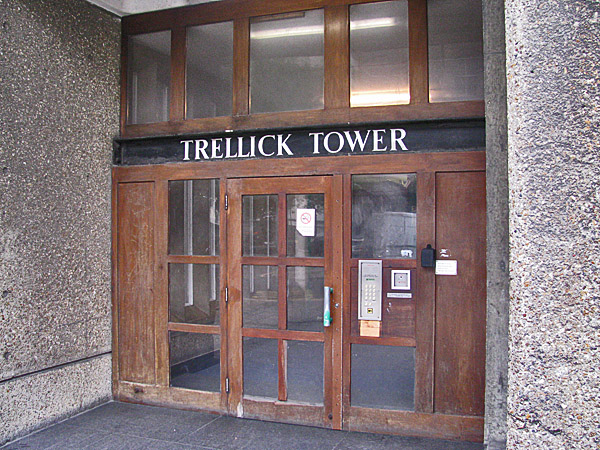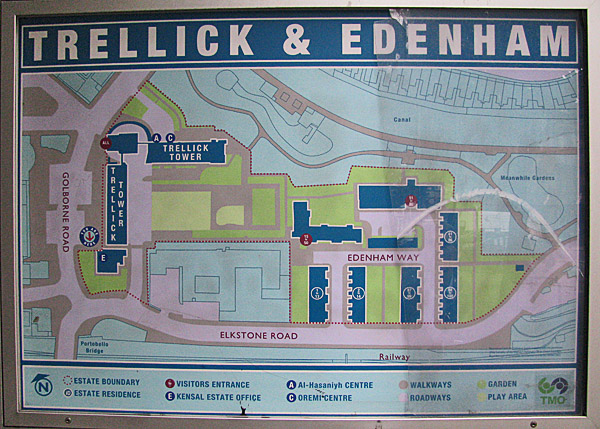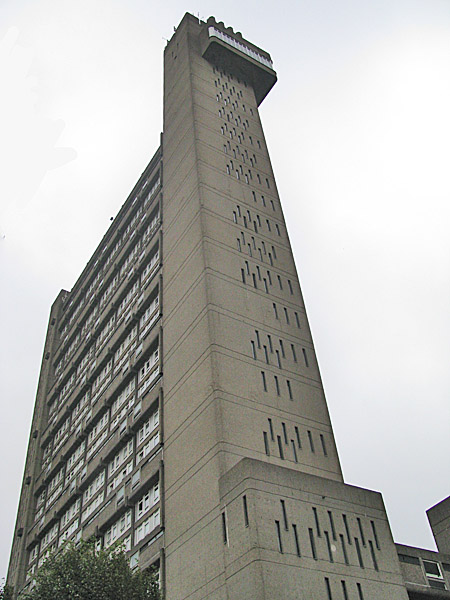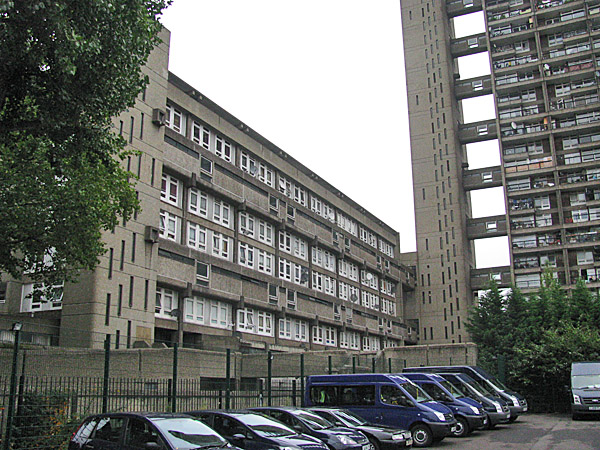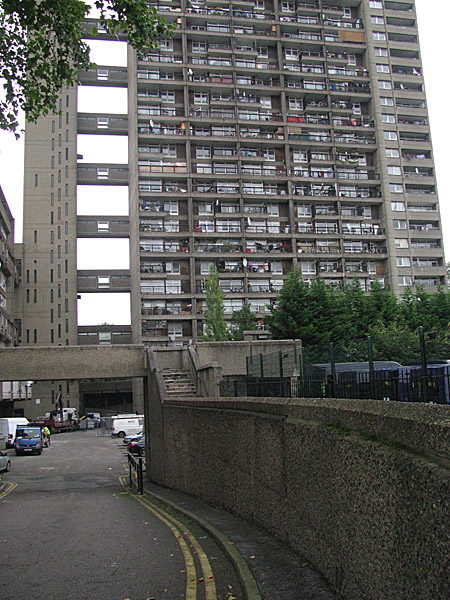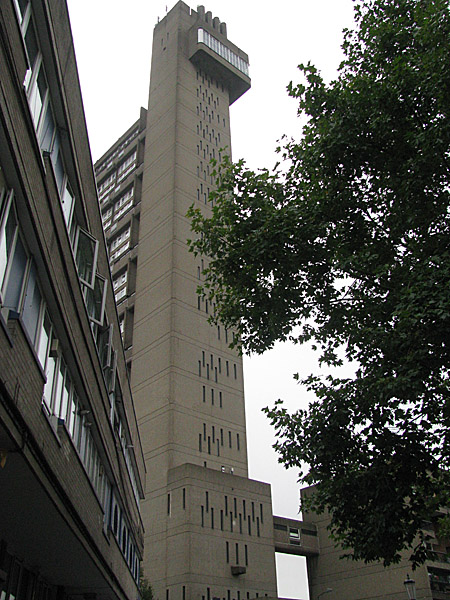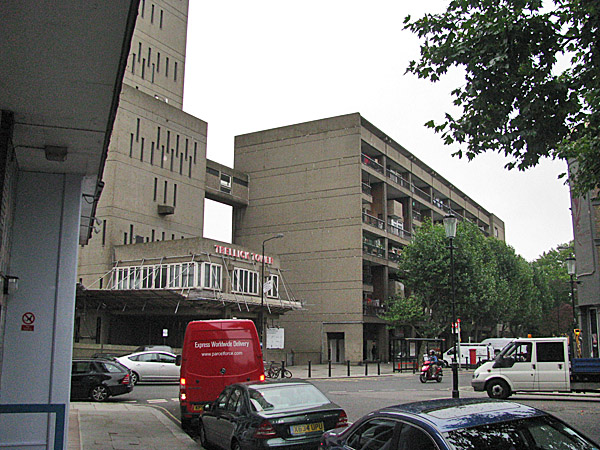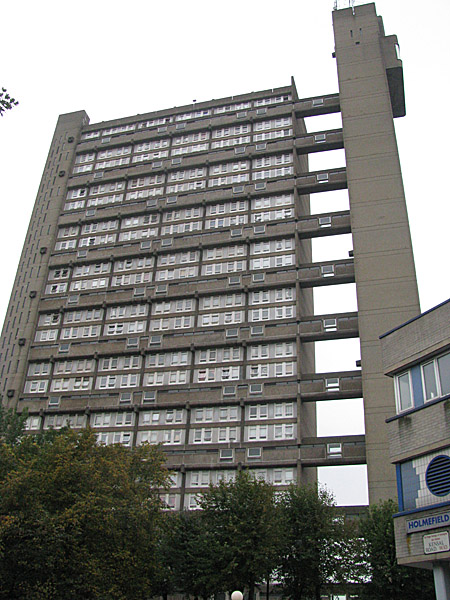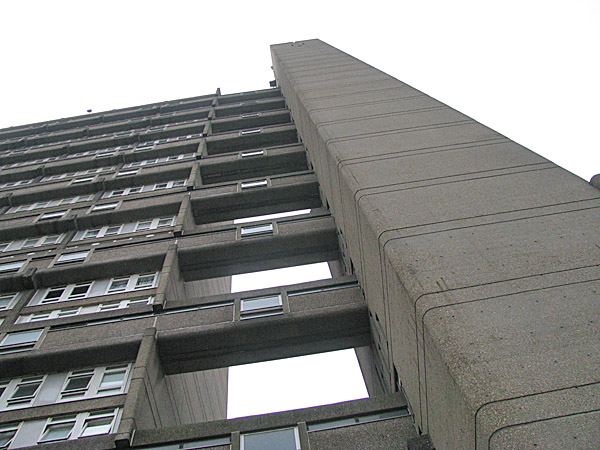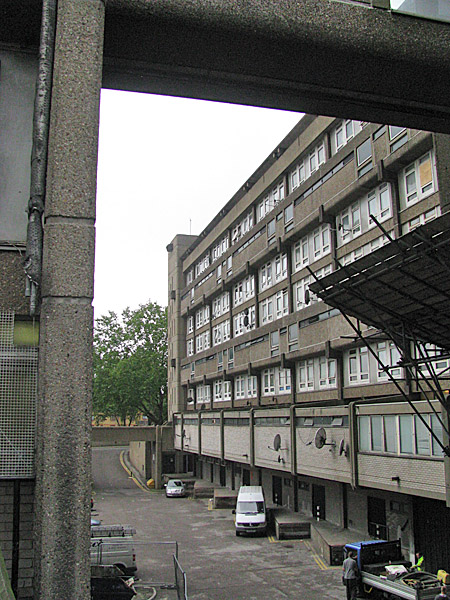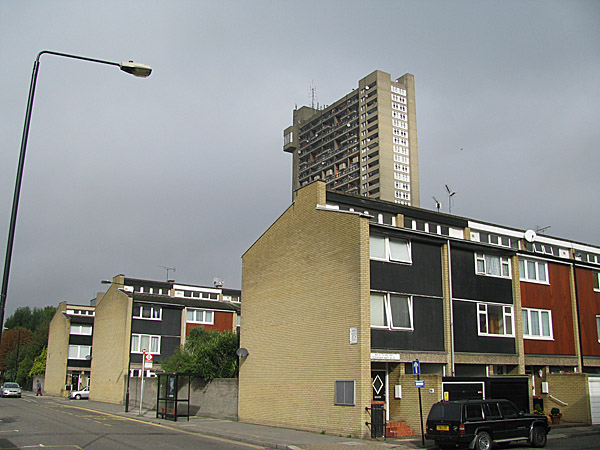 Close Window