Sir Thomas White Quad, St. John's College - University of Oxford, UK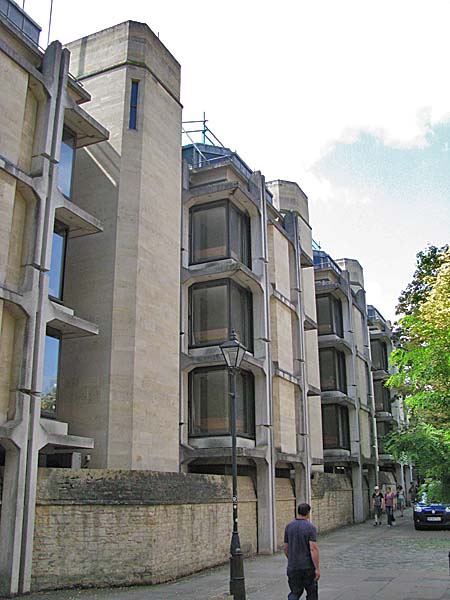 Architect

Arup Associates
Date Built

1975

Location

St John's College, Oxford

Description

Whilst it is known as the Sir Thomas White Quad, this isn't technically a quadrangle. It is instead a five-storey L-shaped building comprising 150 student rooms plus common areas. It is known as "Tommy White Quad" or "The Hive" but has apparently been referred to as "Lego-Quad" because the name is descriptive of its design. The building has a pre-cast concrete "exoskeleton" framing large glass walls. The exoskeleton reaches out over the old college walls looking as if the building is about to walk away across "Lamb and Flag Passage."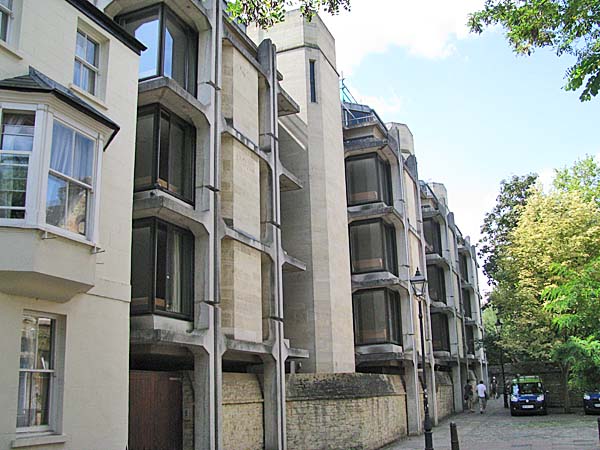 Close Window