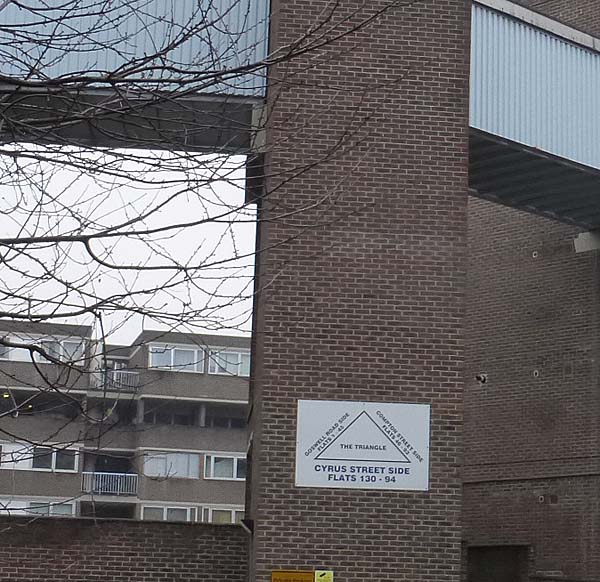 The image below was taken from Cyrus Street.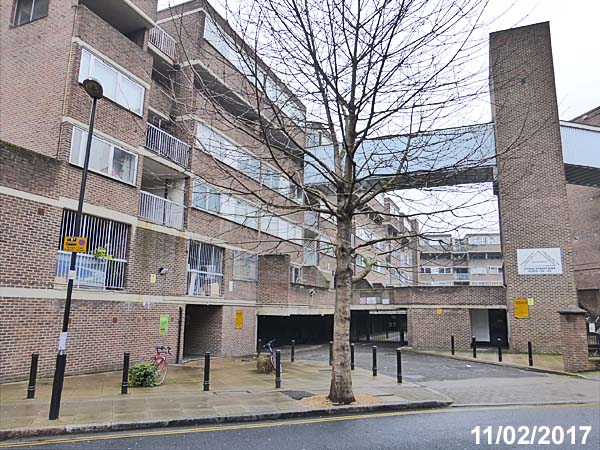 The estate has retail outlets on the Goswell Street side.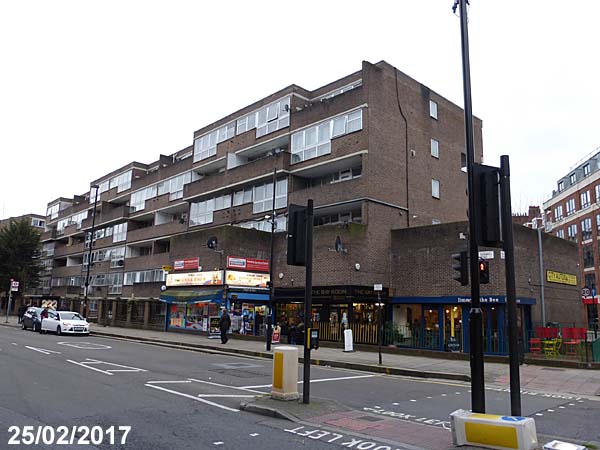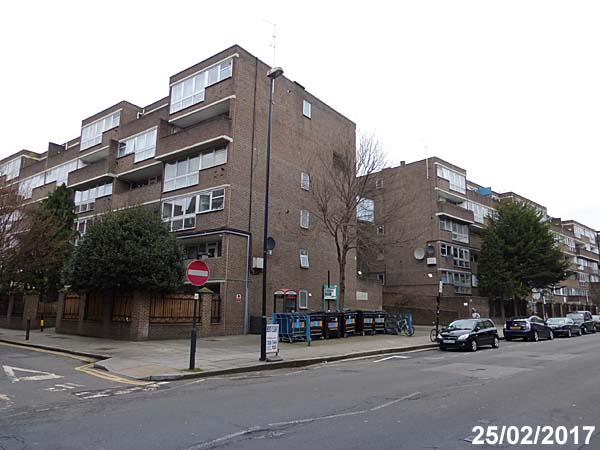 The images below were taken on the Compton Street side.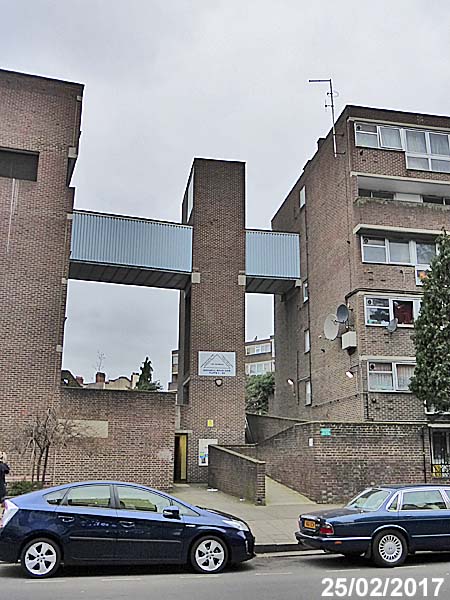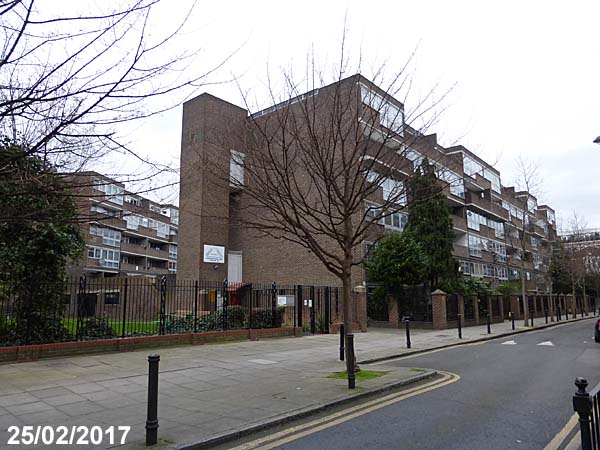 In July of 2014 an article appeared in the Islington Gazette under the headline, "New security measures planned for crime-ravaged Clerkenwell estate". The article went on to say that, ".... The Triangle Estate, on the crossroads of Percival Street, Goswell Road and Lever Street, has become one of borough's new crime hot spots and is apparently a favourite among drug dealers, due to almost 20 different entrances and no CCTV. Gangs from neighbouring boroughs are thought to be muscling in on the drug market, leading to a turf war. Violence exploded during one week last month, firstly when a man was stabbed and shocked witnesses described blood-soaked clothing and riot police in the streets. A 17-year-old was arrested. And just days before, a bullet flew through a family's front room during a suspected gangland shooting. Added to another shooting just yards away in December and an "unnatural amount of youth activity" in the area and residents are getting worried. ..... Cllr Paul Convery, Islington Council's executive member for community safety, said: 'We are the first to recognise this is one of the worst designed estates in borough. We are looking very closely at a series of possible security measures which will be in place very soon. We will put in CCTV, step up patrols and so on. But we don't want the people to feel like they are living in a fortress.' ....."