Staatsbibliothek (State Library) - House 2
Potsdamer Strasse, Berlin, Germany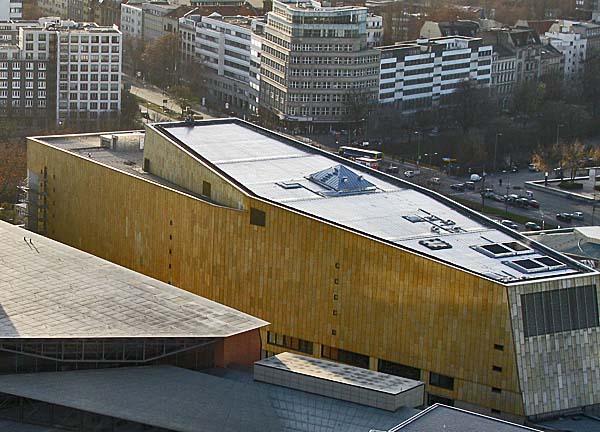 Architect

Hans Scharoun and Edgar Wisniewski
Date Built

1964 - 1978

Location

Potsdamer Strasse

Description

The Berlin State Library occupies two buildings in Berlin. The first on Unter den Linden and this one, known as House 2, in the Kulturforum, between Potsdamerplatz and the Tiergarten. This is the legacy of a divided Germany with the old library building in the East and the new one in the West. Since unification the two libraries have become one under a central organization.

The House 2 building was designed in 1964 by the architect Hans Scharoun, who was also responsible for the nearby Philharmonie and Chamber Music Hall. Like those buildings, the library is clad in gold coloured panels. Work on the construction of the Staatsbibliothek began in 1967. Scharoun died in 1972 and his student Edgar Wisniewski took over the project until its completion in 1978.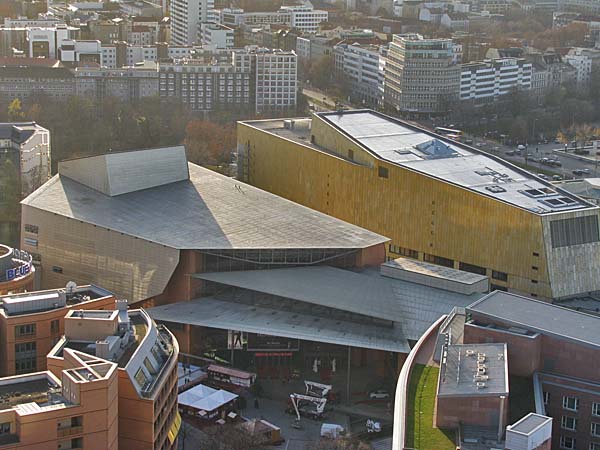 Close Window