The Royal Bank Plaza - Front Street, Toronto, Canada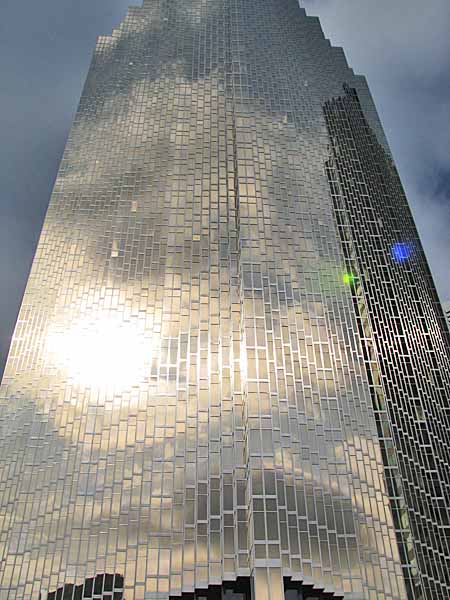 Architect

WZMH Architects - formerly The Webb, Zerafa, Menkes, Housden Partnership
Date Built

1976 (south tower) - 1979 (north tower)

Location

Adjacent to the Royal York Hotel within the block bordered by Bay, Front, York and Wellington Streets.

Description

A pair of glass towers occupied by the Royal Bank of Canada. The South Tower rises 41-storeys and the North Tower a diminuative 11-storeys. In a growing forest of skyscrapers in the downtown area, the RBC towers still stand out by the fact that their 14,000 windows are coloured by the addition of 2,500 ounces of gold. This thin layer of gold was used to reduce the heat entering the building. Apparently that worked out to $70 per pane of glass so with 14,000 windows that would come to $980,000. In October of 2011 2,500 ounces of gold would have cost the Royal Bank in excess of $4 million.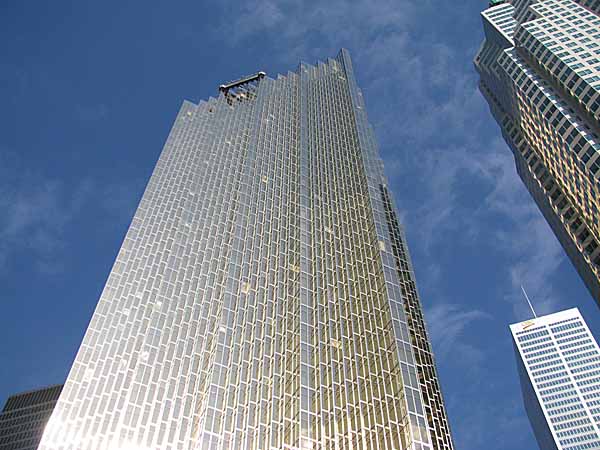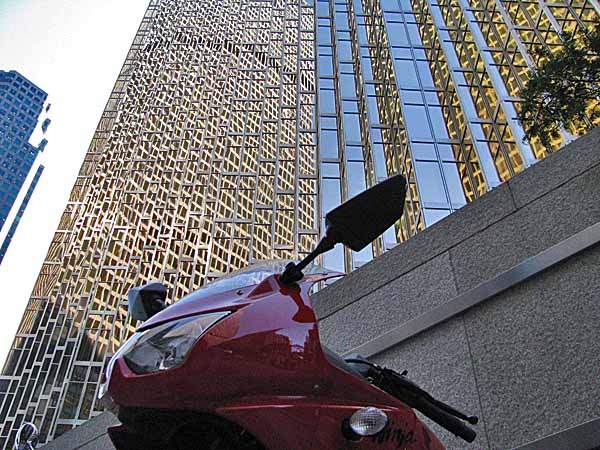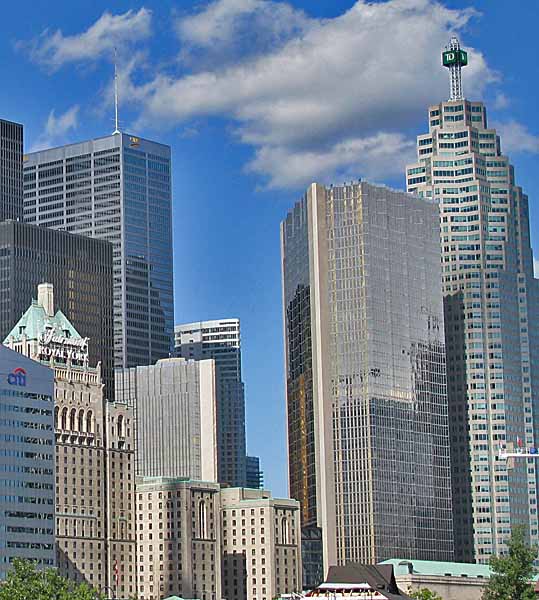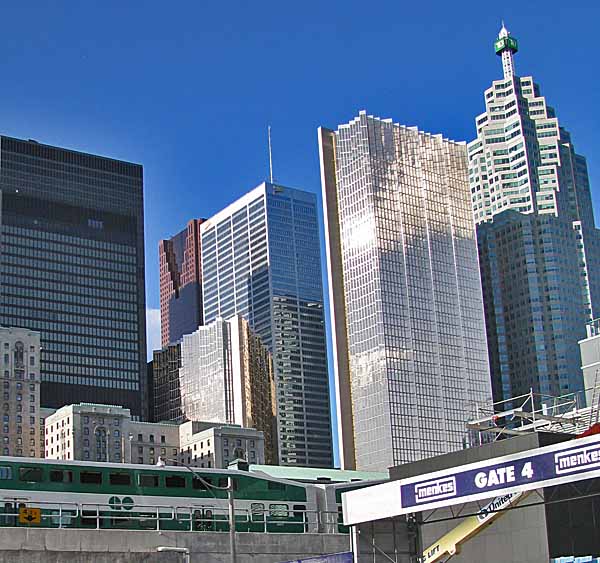 Close Window