University of Westminster, Marylebone Campus & Luxborough Tower, London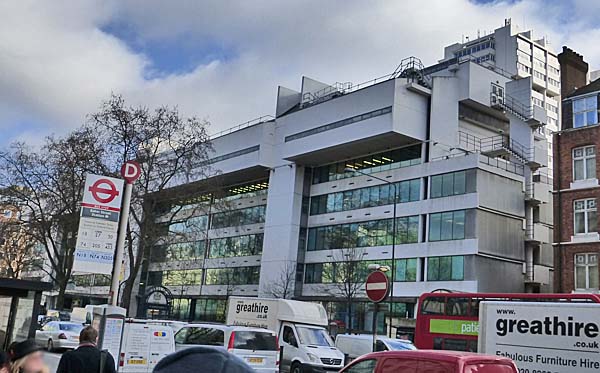 Architect

Sir Hubert Bennett

Date Built

1970

Location

Marylebone Road

Description

This site across the Marylebone Road from Madame Tussaud's was home to the St Marylebone Workhouse from 1775 until the last of the buildings were demolished and the site cleared in 1965. The plan was to use the land to build a new college of Architecture and Advanced Building Technology for what was the Regent Street Polytechnic (which became the Polytechnic of Central London and is now the University of Westminster). The new college was designed by the London County Council Architects Department that was led in the 1960s by Hubert Bennett. This complex was opened on the same day as the polytechnic's other college on Cavendish Street.



An article from the university's archive explains that, "... In recent years, the site has been redeveloped as part of an ongoing major refurbishment programme, including the creation of a new entrance and the modernisation of the characteristic white frontage onto Marylebone Road. The former concrete construction hall on the site (once used to test the materials for Spaghetti Junction) has been developed into the Ambika P3 Gallery, with a regular programme of exhibitions by both students and international contemporary art."





The site contains two tower blocks. The one on the right below is part of the University's campus but the one on the left, built at the same time and also designed by the London County Council Architects Office, is the Luxborough Tower. This residential tower stands 21 storeys high and contains 115 apartments. Apparently, a feature of the tower is that all the apartments have full width balconies. The design of the tower and the adjoining university campus was inspired by the French architect Le Corbusier, whose famous Unité d'Habitation in Marseilles had been completed in 1952.

Close Window