The "Le Concorde" hotel is an award winning CAA-AAA Four Diamond Hotel that sits between the historic Plains of Abraham and Quebec City's entertainment district, around Grande-Allee Street. It contains 406 guest rooms, including 16 Junior Suites, 1 Vice Presidential and 2 Presidential Duplex Penthouse Suites, located over 26 floors. It also offers 24,000 square feet of function space including a 7,236 square foot ballroom. On the roof is the circular L'Astral restaurant that rotates to provide diners with excellent views of the city, the St. Lawrence, and beyond.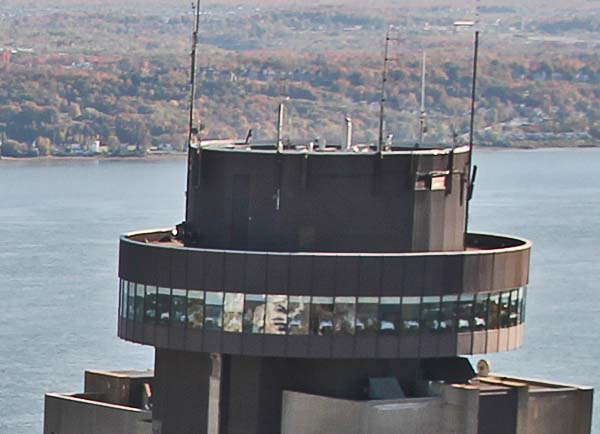 On November 22, 2013, leSoleil ran a story announcing that,
"
According to our information, the Loews hotel chain which is headquartered in New York has reached an agreement with a major investor for the sale of its 405 hotel rooms on 26 floors.
'There's a buyer.
We're talking about a conversion of the building for mixed purposes.
We speak of luxury residences for students and possibly office space'"
This appears to be something of a trend in the province since the 711 room Delta Centre-Ville closed in October 2013 to be converted into a residence for university students.