Kvalsund Bridge, Finnmark, Norway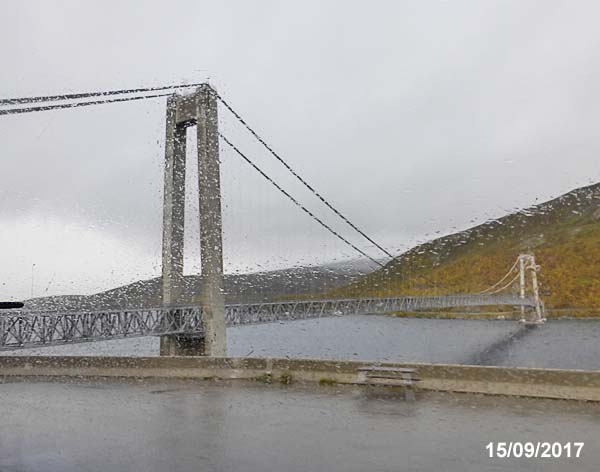 Architect



Date Built

Opened to traffic 1977

Location

Kvalsund Municipality

Description

Apparently this is the most northerly suspension bridge in the World. It crosses Kvalsundet Strait linking the mainland to the island of Kvaloya. It is 741 metres in length with the longest span being 525 metres and a maximum clearence above the sea of 26 metres.



Close Window