Elmbank Gardens, Glasgow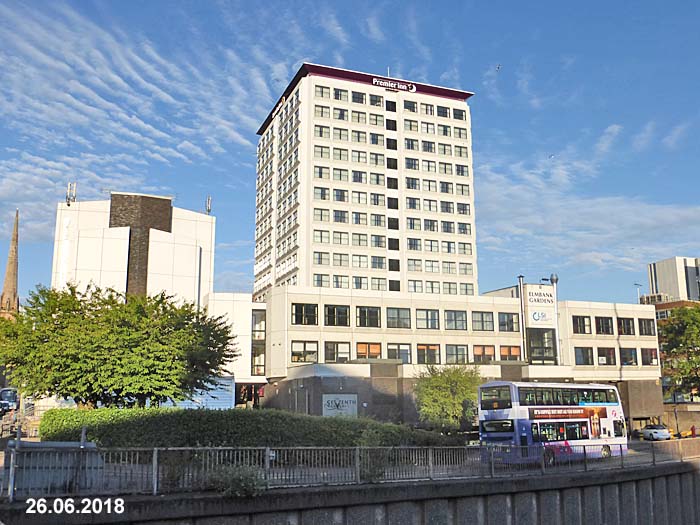 Architect

Richard Seifert

Date Built

Completed 1973 - renovated 1994

Location

Charing Cross, Glasgow

Description

In the 1960s Richard Seifert won the commission to regenerate an area of Charing Cross and Anderston in Glasgow. In the end only a few elements of the original plan ever came to fruition. This multi-use development, beside Glasgow's Inner Ring Road, started out as offices with the 14 storey tower element being one of the tallest structure on the west side of the city. The tower was originally known as the Charing Cross Tower. In the 1990s the tower was converted into a hotel known appropriately as the Charing Cross Tower Hotel. The renovation included the addition of a canopy on the roof atop a created 14th floor. Today, a Premier Inn hotel occupies the tower, whilst the lower adjacent block provides commercial office space. In 2012 the precast concrete panels used on the facade were restored to their original brilliant white finish. In 2018 the complex is known as Elmbank Gardens.





Close Window