Embassy of the Czech Republic, London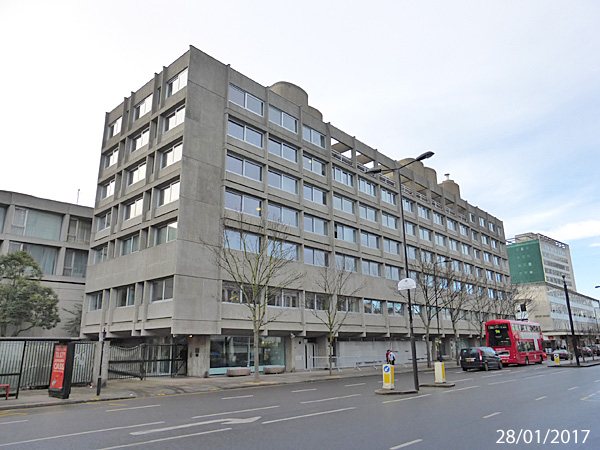 Architect

Šrámek, Bočan and Stephansplatz

Date Built

Completed 1970

Location

26-30 Kensington Palace Gardens

Description

This building located at the corner of Kensington Palace Gardens and Notting Hill Gate was originally the Embassy of Czechoslovakia. It performed that role from its completion in 1970 until 1993. On January 1, 1993 the country of Czechoslovakia was dissolved and peacefully separated into its constituent states of Slovakia and the Czech Republic. The building was similarly partitioned. The long block on Notting Hill Gate was originally intended as residential accommodation for embassy staff but today it acts as the Czech Republic Embassy. The smaller building behind and fronting on the Kensington Palace Gardens is the Slovak Embassy. The 20th Century Society website points out that in 1971 the building was presented with, "... the RIBA Award for the best building in the United Kingdom created by foreign architects. The jury declared that 'unlike so many examples of precast concrete buildings which are weathering badly, this one is a refined example of its kind, skilfully detailed technically and aesthetically.'"



An article by Eva Palacios on the 20th Century Society site adds that, "... The cubist geometry of the Czech embassy indicates the influence of Le Corbusier, probably through František Sammer, a Czech architect who worked for Le Corbusier during the 1930's. This cubist geometry is particularly remarkable in the lower block, which has balanced proportions and appears as a floating pavilion above the ground. The shading created by the slanting alignment of the glass on the first and second levels is particularly interesting."




Close Window