Birmingham Central Library - Chamberlain Square, Birmingham, UK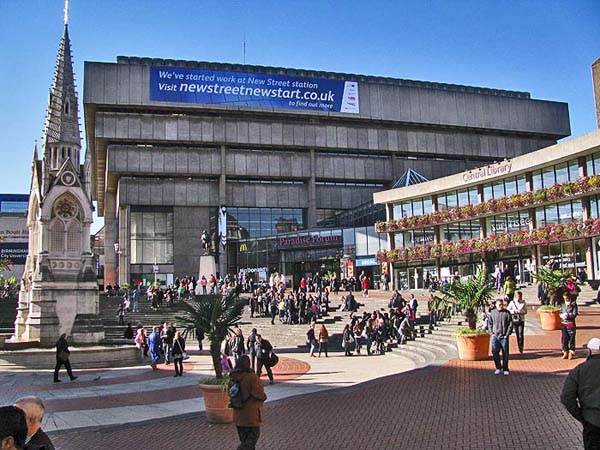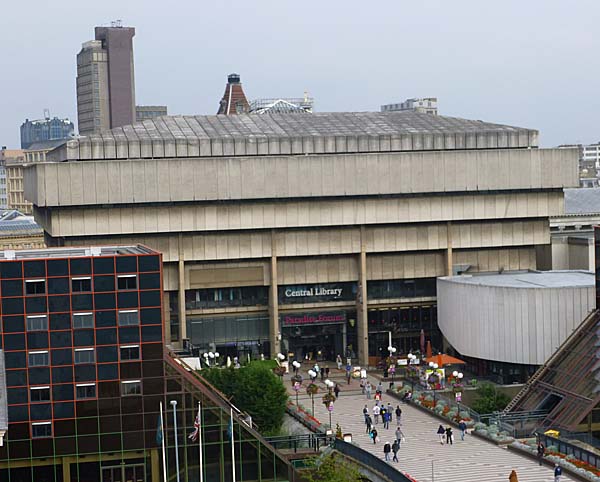 Architect

John Madin Design Group

Date Built

1969 - 1974

Location

Chamberlain Square

Description

The Birmingham Central Library sits beside Chamberlain Square and above Paradise Circus in the city centre. The building opened in 1974 and was regarded at the time as the largest non-national library in Europe. The building has two components, a lower block seen on the right above, and a taller section in the form of an inverted ziggurat standing on tall legs. Pevsner says that,

"The original source is clearly Le Corbusier, particularly the monastery of La Tourette".

However, I have also seen suggestions that Madin was influenced by the design of Boston City Hall, in the USA (see below).





(The image above was placed in Wikimedia Commons by " drork" for release into the Public Domain))



Pevsner says of the construction that,

"Concrete is strongly expressed with its texture roughened by abrasive blasting. The outer faces of the ziggurat and the front of the curved block are clad in pre-cast panels of Hopton Wood limestone, Derbyshire Spar and white cement."



The building has been a centre for controversy for much of its life and Prince Charles, never one to keep his opinions to himself where modern architecture is involved, described it as a place better suited to incinerating books than storing them.

- A Look Around the Outside -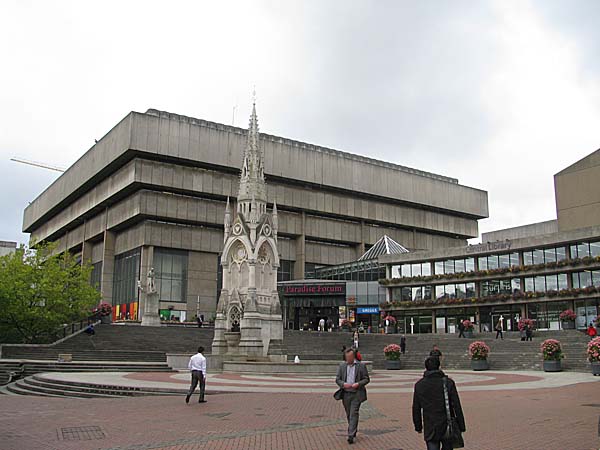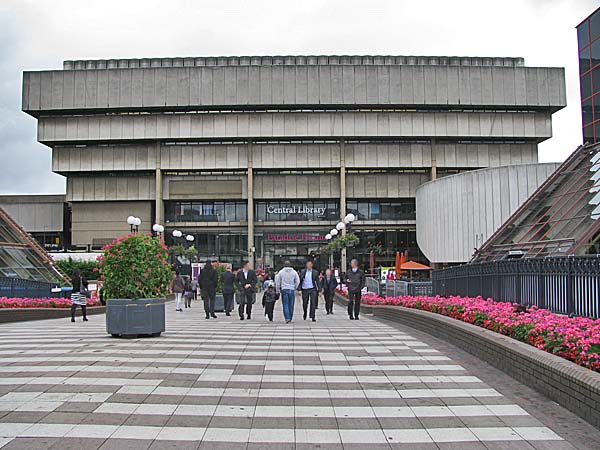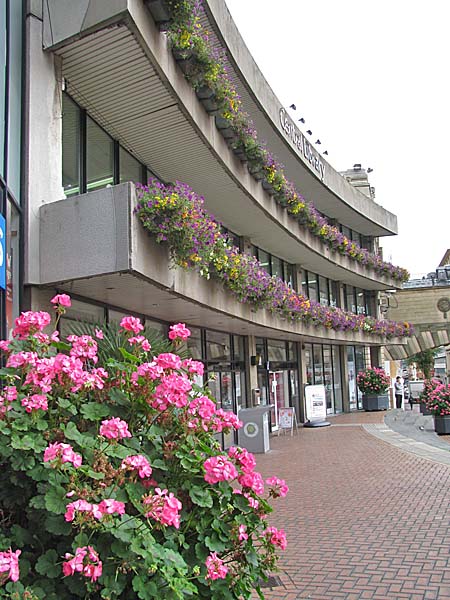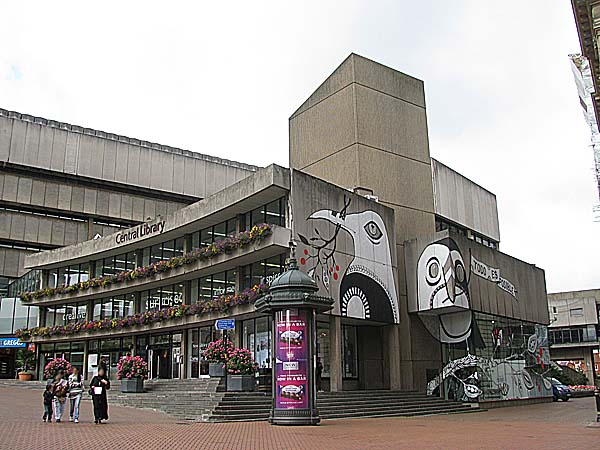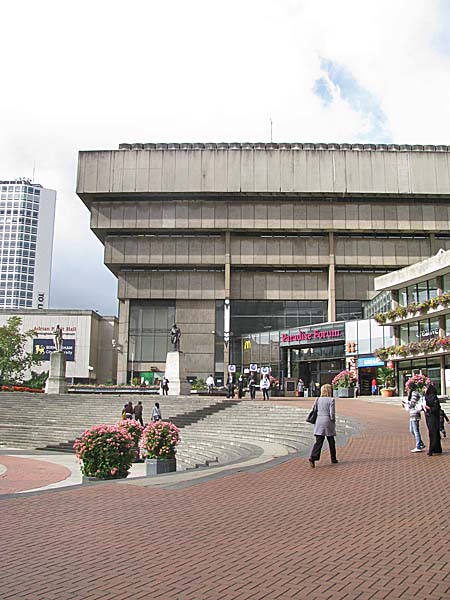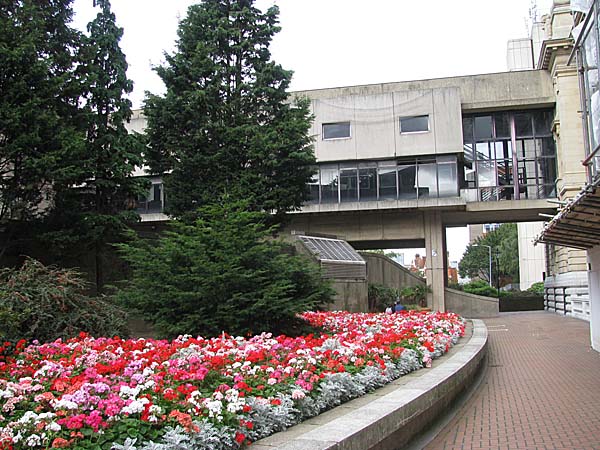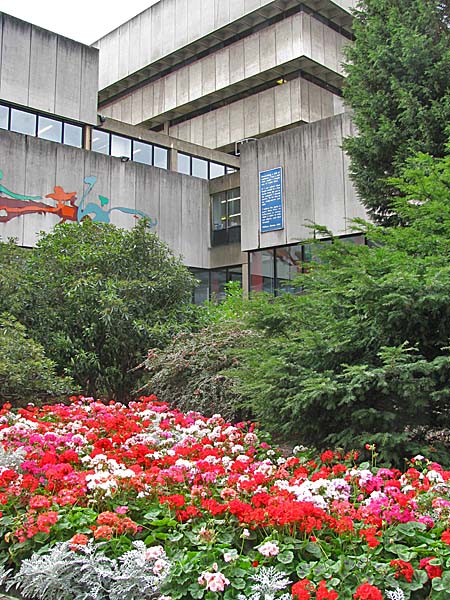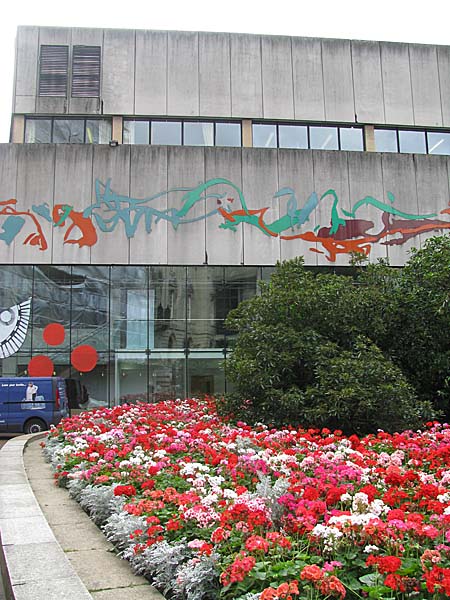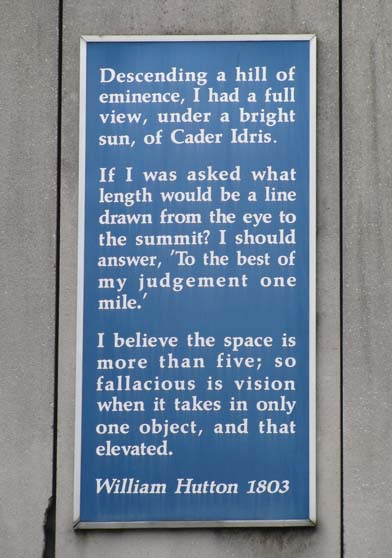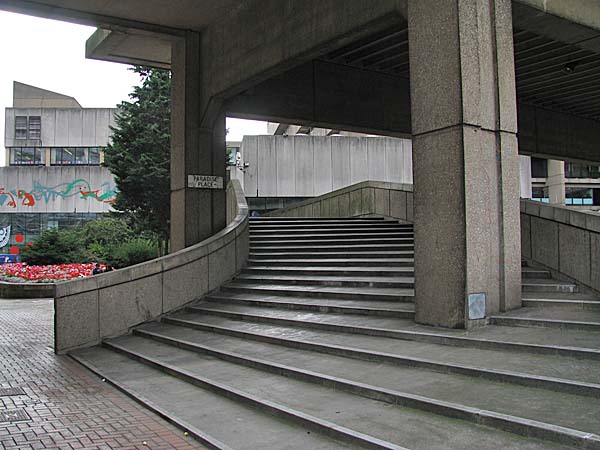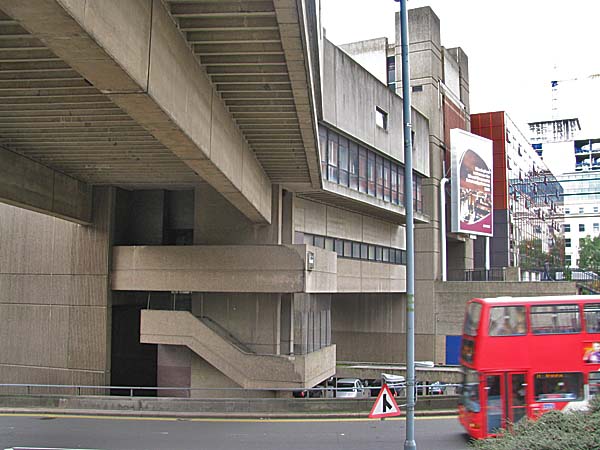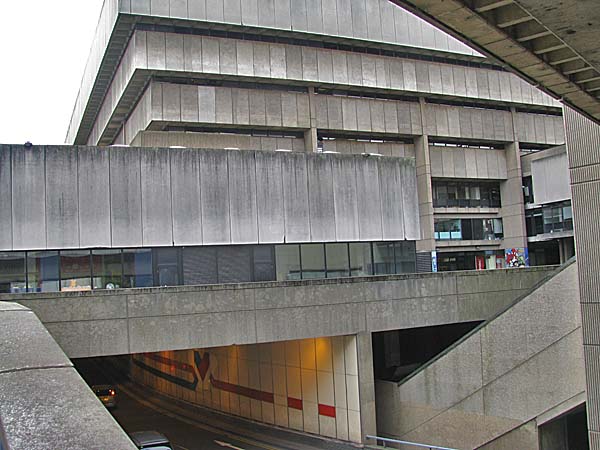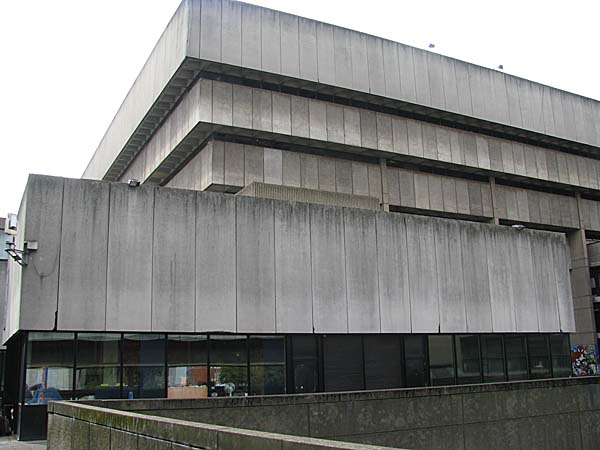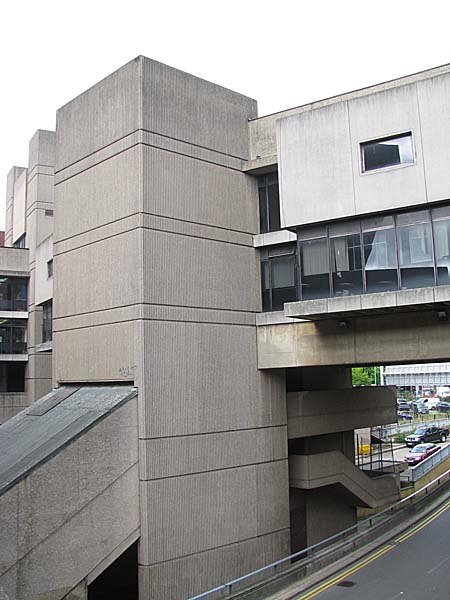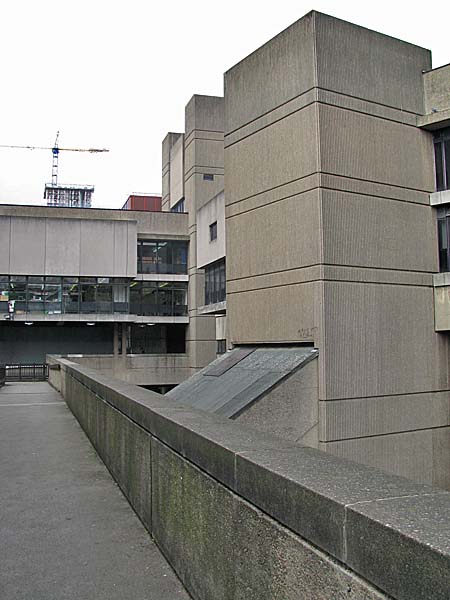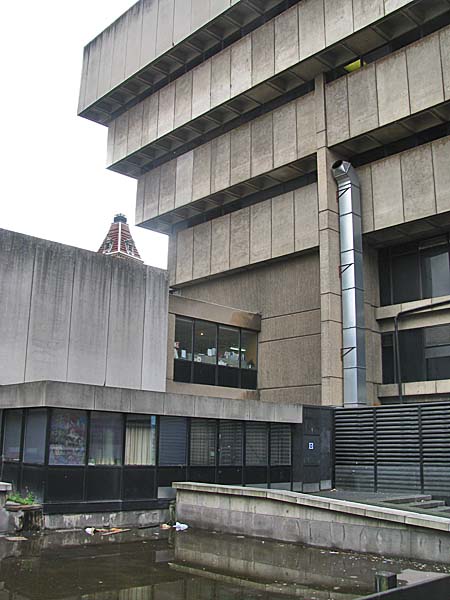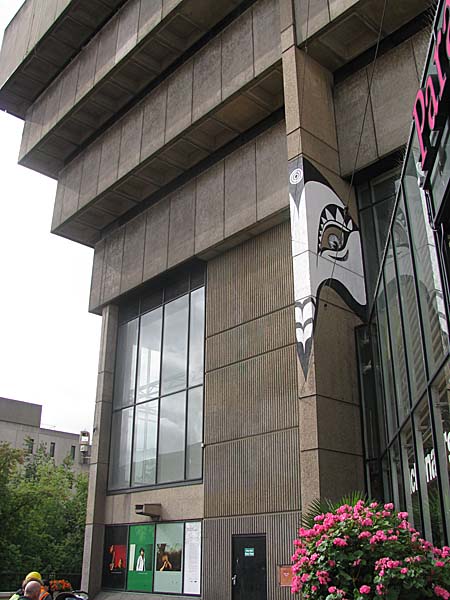 - A look Around the Inside -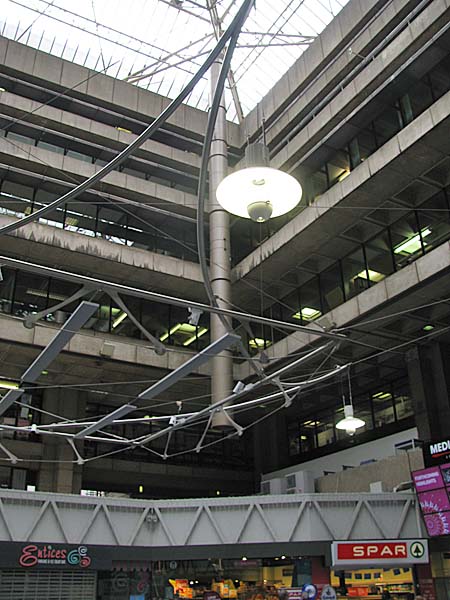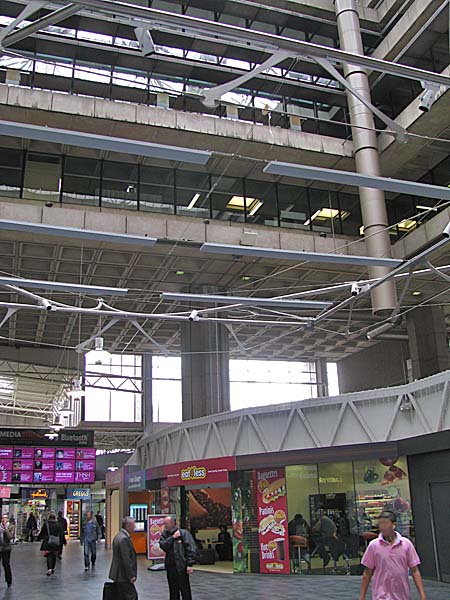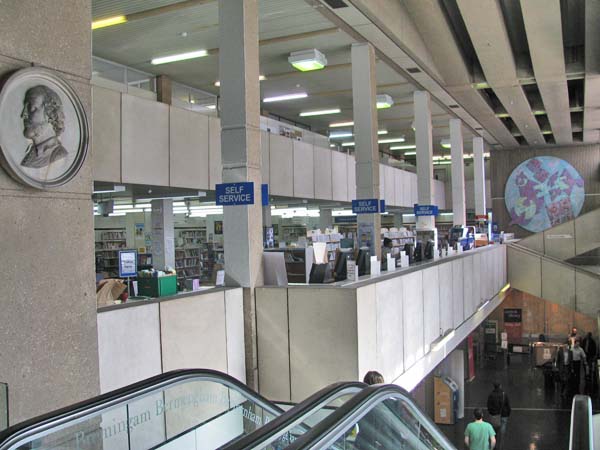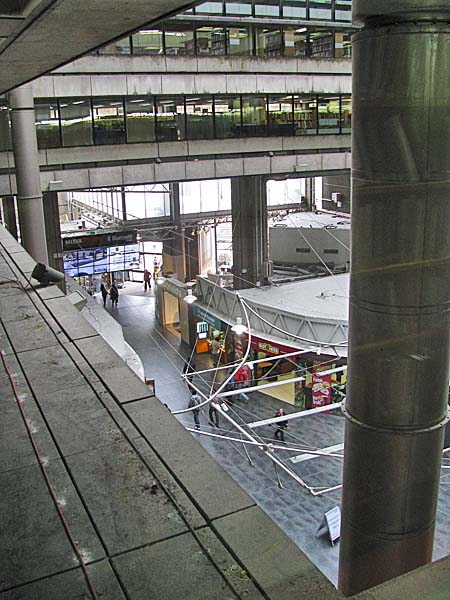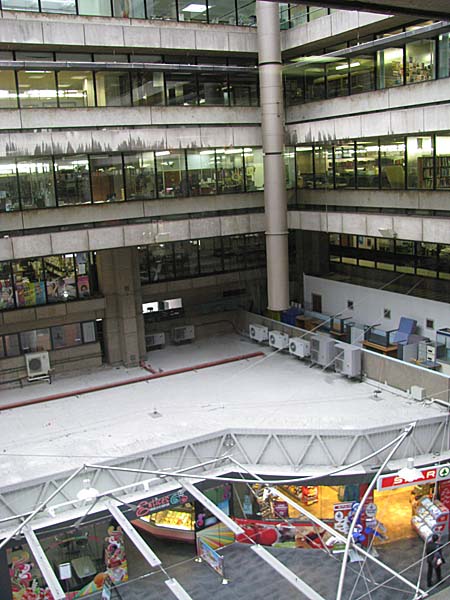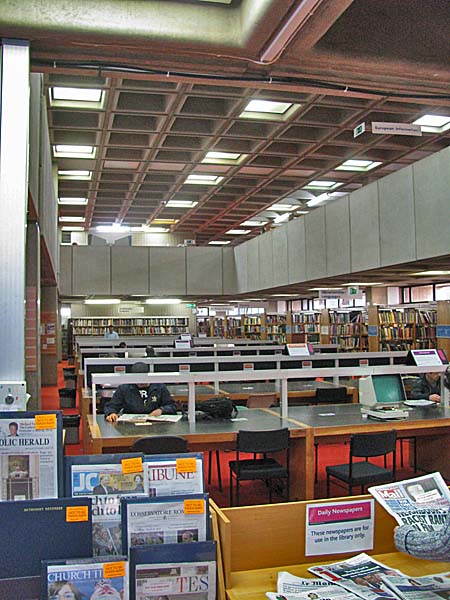 The new Library of Birmingham opened in September of 2013. The plan is to demolish the 1970s library once the new library is finished. An article in the Birmingham Post on March 10, 2010 said that,
"Plans to demolish Birmingham's Central Library and redevelop Paradise Circus have moved a step closer after the Government announced it would not block demolition of the library. Heritage Minister John Penrose agreed to grant a Certificate of Immunity from listing the building, allowing the city council and development partners Argent a five-year breathing space to push forward with transforming the prominent eight acre site. Mr Penrose's decision would appear to spell the end for the library, designed in brutalist style by Birmingham architect John Madin, which has been the subject of controversy for more than 30 years."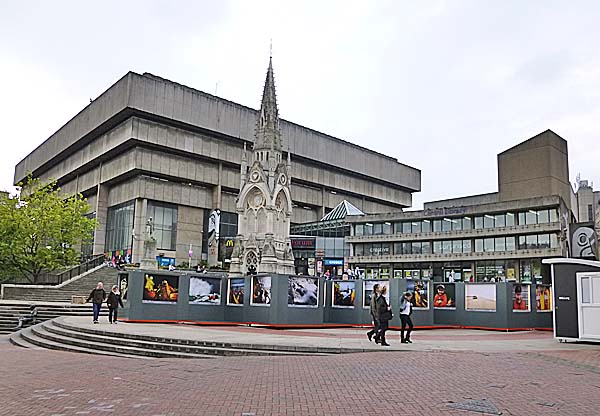 Close Window