BMW Headquarters, Munich, Germany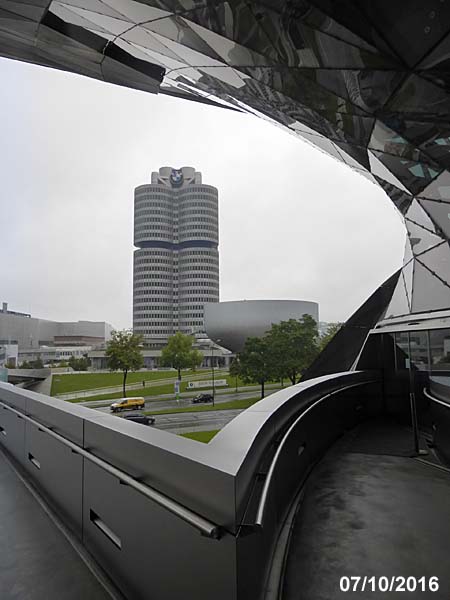 Architect

Karl Schwanzer

Date Built

Completed 1972

Location

Petuelring 130

Description

This headquarters office tower was built for the BMW car company and it sits beside their Munich assembly plant. Built between 1968 and 1972 it was completed in time for the 1972 Summer Olympics hosted by Munich and it occupies a site adjacent to the Olympic park. The tower is composed of four circular elements configured like a four-cylinder engine. The BMW Museum occupies the lower circular building beside it. It is intended to resemble a piston head.



Apparently the 22-storey tower was given protected historic building status in 1999. It was extensively renovated between 2002 and 2004.