Arundel Great Court, The Strand, London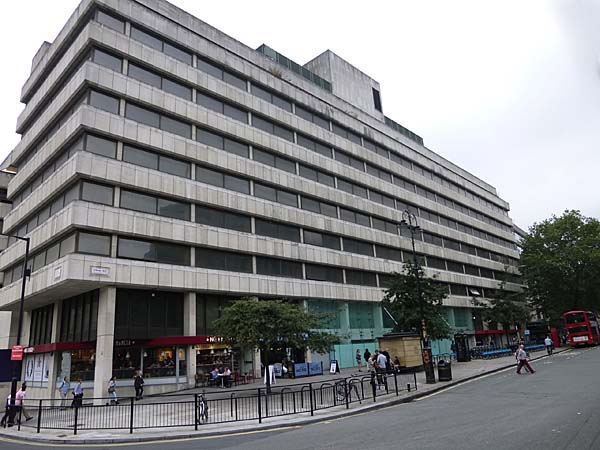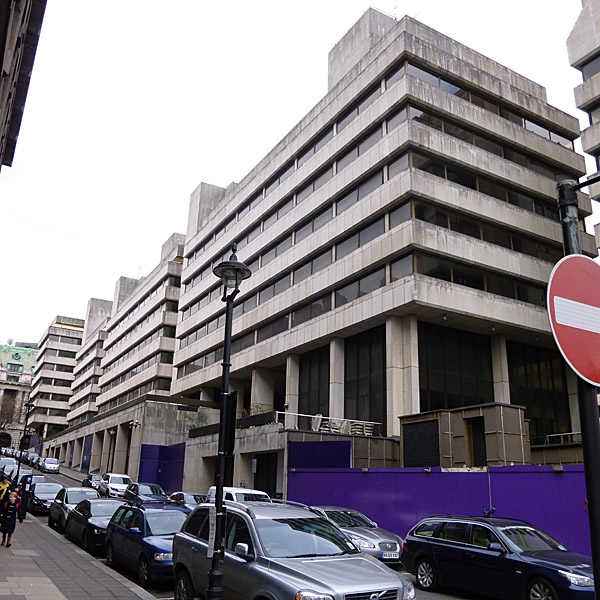 Architect

Frederick Gibberd & Partners
Date Built

1971 - 1976

Location

Facing the Strand, Surrey Street, Arundel Street and Temple Place
Description

This mixed-use building was once home to the "Swissotel the Howard" located at the Temple Place end of the block. In addition there were extensive office spaces and a number of small retail units at the Strand end. All of this surrounding a central courtyard.





The "Swissotel the Howard" closed in September of 2011.





That fact seems to have escaped the "TravelRepublic" website who still have the 5 star hotel listed as a London destination. However, their description does give us an insight into the hotel before it closed:

"Swissôtel The Howard London is set in a quite oasis just off the Embankment. The hotel enjoys a post card panoramic view of the River Thames from the House of Parliament to St. Paul's Cathedral. Just a short stroll will take you to the West End and Covent Garden with its bars restaurants and shopping. Boasting 189 rooms overlooking either the River Thames or its own Courtyard garden. Enjoy the tranquillity and pampered comfort of your room with all the facilities you would expect from a 5-star hotel and more. The rooms can be fitted with all accessories necessary to make your stay as romantic as possible. The standard amenities in the rooms are Lavazza espresso machines extensive tea stations bathrobes safety deposit boxes hairdryers selection of Purovel bath and body products in-room entertainment and air-conditioning that can be controlled manually. The Cuisine of 12 Temple Place Restaurant is inspired by modern British cooking and concentrates on using only the freshest local ingredients. The Executive Chef focuses on combining traditional British Recipes with modern innovations into seasonally changing dishes. Temple Bar is adjacent to the Garden Courtyard and is the perfect place for a business or casual conversation complemented by a glass of aged whisky or refreshing cocktail. Mauve the cosmopolitan dining bar serves seasonal afternoon tea light meals during the day and Champagnes as well as cocktails during the evening. Please be informed that Swissôtel The Howard London will become a non-smoking hotel as of July 19 2010. Guests who would like to smoke may do so in our private Garden Courtyard."

The plan is to demolish the building and replace it with two new developments. Planning permission has been granted for an office building, designed by Wilkinson Eyre, to face on to the Strand. At the Embankment end there is to be a new mixed-use development, designed by Horden Cherry Lee Architects, that will provide 151 residential apartments, 98 bed hotel with 18 serviced suites, together with retail and restaurant facilities surrounding a new public courtyard.



The image below was taken in October of 2014 when the demolition was underway.





Close Window