Alexander & Ainsworth Estate - Hampstead, Greater London, UK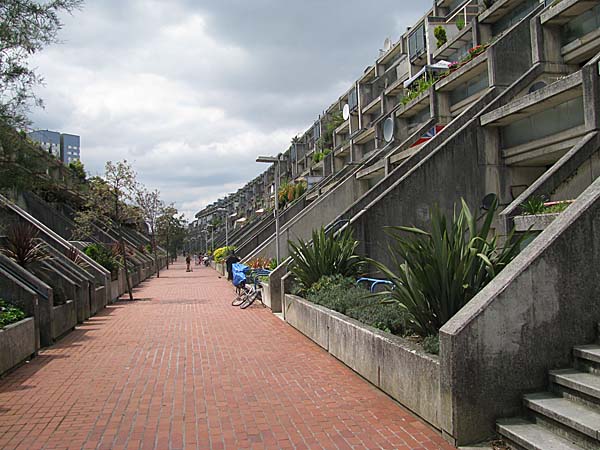 Architect

Neave Brown
Date Built

1977
Location

Alexandra Road between Abbey Road & Loudoun Road

Description

A controversial housing development that has been recognized by English Heritage as of exceptional importance, reflected in their award of Grade II star Listed status in 1992. The structure hugs the side of the railway lines on its northern border giving it a gentle curve. The desire to buffer the residents from noise and vibration of the railway influenced the design, as did a desire to replicate the street communities of an earlier time. Reflecting that, the architect Neave Brown is quoted as saying that it is "a piece of city". A 350 metre long central pedestrian street passes between terraced homes with garden plots.

The site involved three parallel rows of homes. There are two rows of terraced apartments running parallel to the railway with the higher eight-storey bank showing its back to the tracks and acting as a noise barrier. The lower four-storey block sits on the other side of the pedestrian street. Beyond it is a third row of buildings.

The development is made throughout of concrete that was poured on-site. Despite English Heritage's vote of confidence, the development has received a lot of criticism over the years. Some of this has been about its appearance but from the beginning there was concern about cost over-runs resulting from construction difficulties.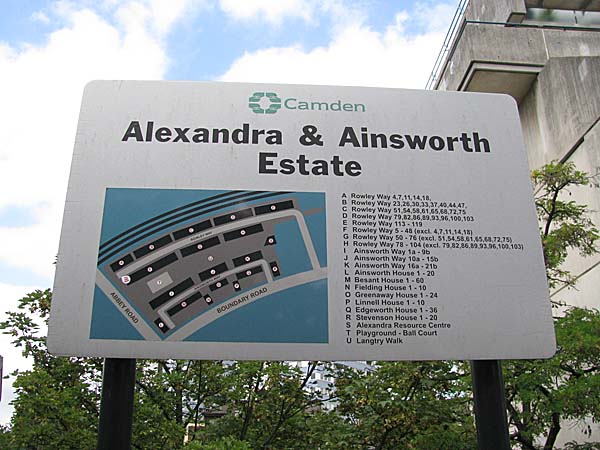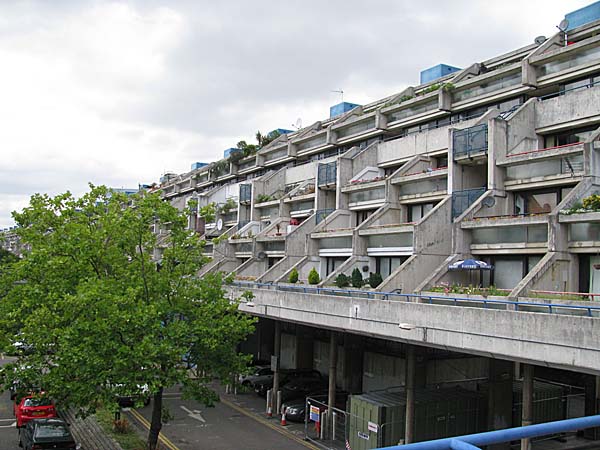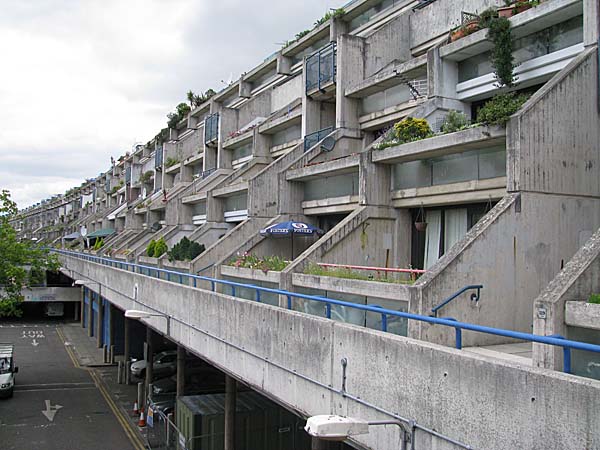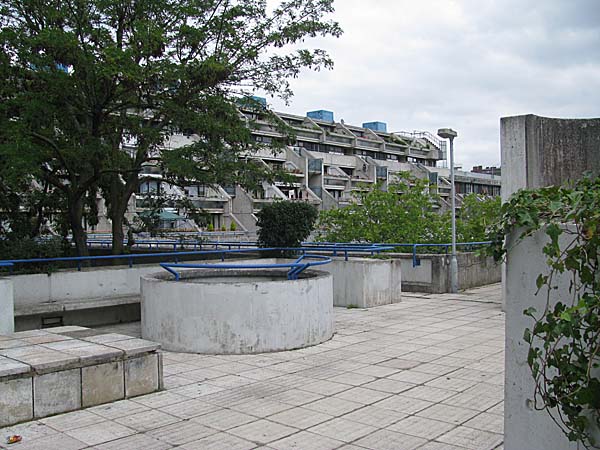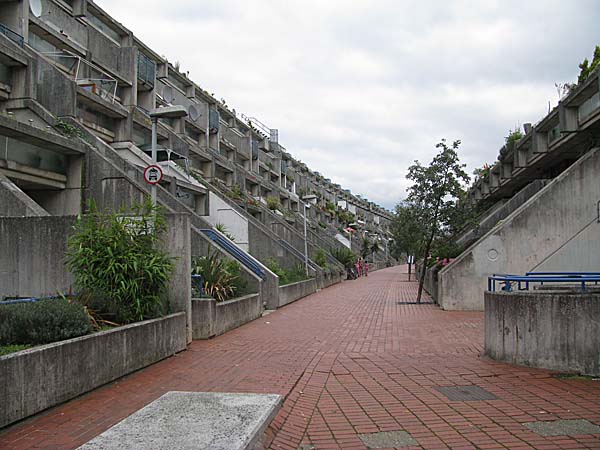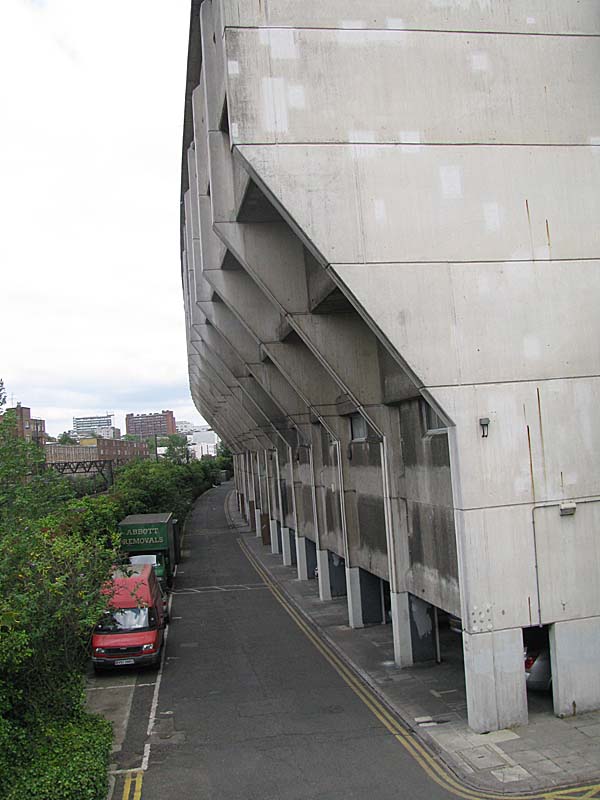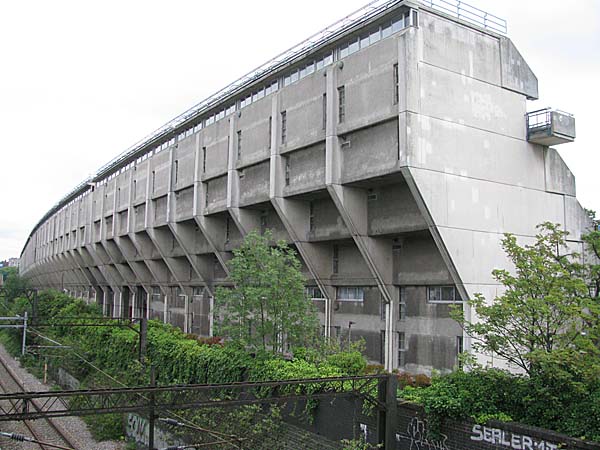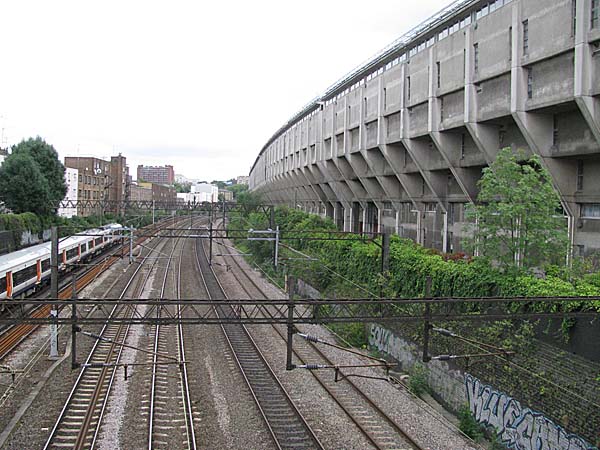 Close Window