Albert Street Offices & Car Park, Birmingham, UK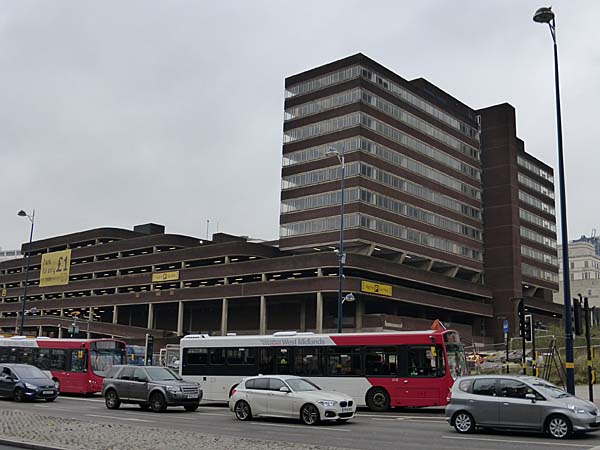 Architect

Ardin & Brookes & Partners

Date Built

1973 - 1976

Location

Dale End

Description

This 1970s complex of car park and office blocks was scheduled for demolition in 2007 in preparation for a large multi-purpose development known as Martineau Galleries. The recession caused the project to be mothballed and although it was at one point expected to begin in 2014, as you can see from these images taken in December of 2015, the building is still standing. The car park is still operating but the office tower, known as Dale House, appears to be empty.






Close Window