BOAC Building (Former), Glasgow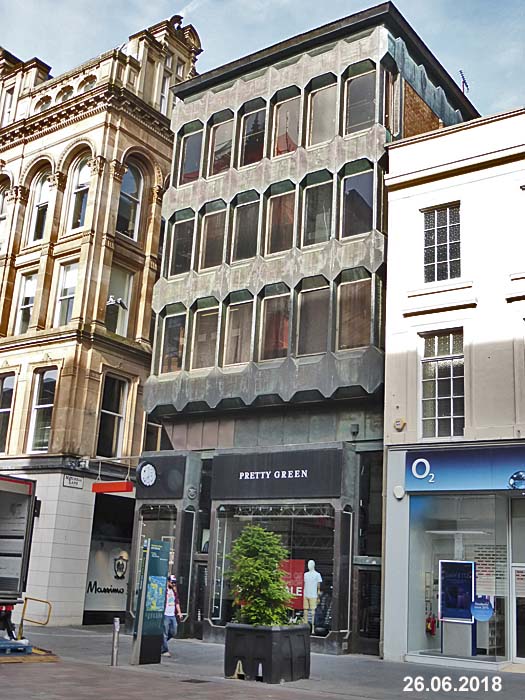 Architect

Gillespie, Kidd & Cola Architects

Date Built

1968 - 1970

Location

85 Buchanan St, Glasgow G1 2JA
Description

This steel-framed building on Buchanan Street features an unusual copper facade. It opened in 1970 as home to the British Overseas Airways Company. The ground floor was a walk-in flight centre that Robin Ward, in his book "Exploring Glasgow - The Architectureal Guide", describes as, ".... a sleek, jet-set space like a James Bond movie set". (click on this link to see images of the inside)



Ward adds that, "... The metal clad and glazed elevations reference 19th Ccentury commercial facades, specifically cast iron fronts."





Close Window