1 Croydon, Croydon, UK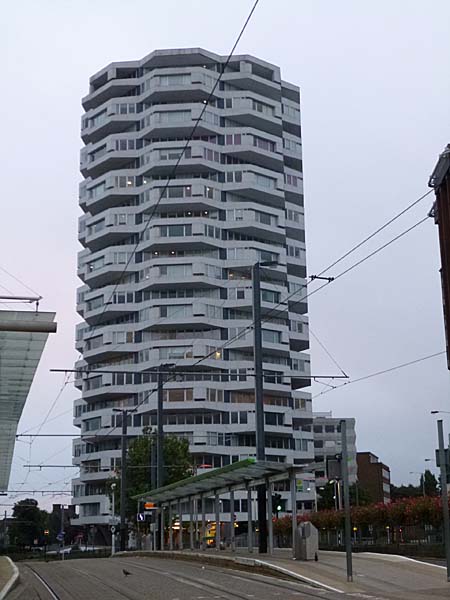 Architect

R. Seifert & Partners

Date Built

Completed 1970

Location

Addiscombe Road

Description

The unusual feature of this tower block is what appears to be offset bay windows. In fact this effect was created by stacking octagonal floorplates one on top of the other but rotating them 45 degrees in relation to the one below. Because of its many-sided shape, it acquired the nickname the " threepenny bit" (former British three penny piece coin) although it only has 8 sides and the coin had 12. After Britain adopted decimal currency the nickname changed to the "50p piece" but that was no more accurate since that coin only has 7 sides.

The 24 storey office block's actual name was originally "The NLA" because at that time the occupant was Noble Lowndes Annuities. The building was refurbished in early 2007 which involved exterior cleaning, a new lobby, landscaping and common areas, and refurbishment of the top ten floors. Today the tower is known as 1 Croydon.

Apparently, the Twentieth Century Society requested that English Heritage give the building Grade II Listed Status but so far that request has been denied. An article in the Architect's Journal, dated May 20 2013 by Merlin Fulcher, said that English Heritage's response was, "No. 1 Croydon has been very carefully considered against Seifert and Partners' body of work, as well as in comparison with other contemporary office blocks, and it does not meet the necessarily strict criteria of special interest required for post-war buildings. The design lacks the sophistication of Seifert's best projects and the poor quality integrally designed landscaping detracts from the value of the whole scheme. Nevertheless the tower's strong local interest, as a landmark and as a symbol of Croydon's post-war identity, cannot be doubted."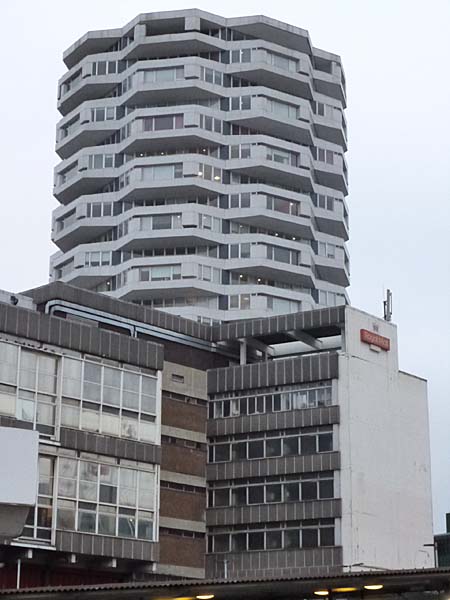 Close Window