United States Embassy - Grosvenor Square, London, UK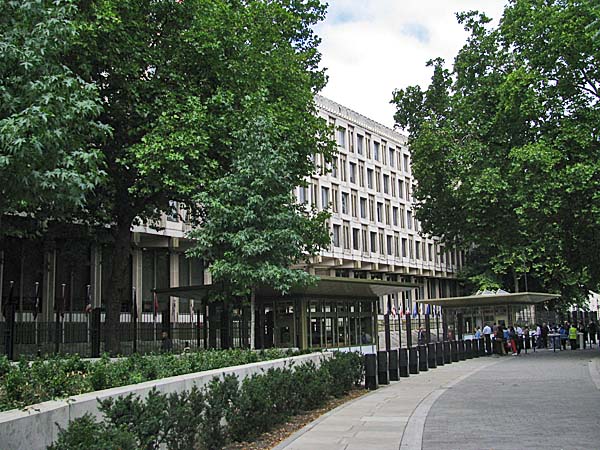 Architect

Eero Saarinen
Date Built

Opened in 1960
Location


Grosvenor Square,

London, W1A
Description

The Embassy building has nine-storeys, three of them below ground level and comprises over 600 rooms. It is constructed of pre-cast reinforced concrete faced with Portland stone and topped by a huge American eagle made of gold anodized aluminium.

The plan is to move out of the Grosvenor Square building by 2017 to take up residence in a new building, designed by the architect Keiran Timberlake, in the Nine Elms area of Wandsworth, near Battersea Power Station.