The Christ Church and Upton Chapel, Lambeth, London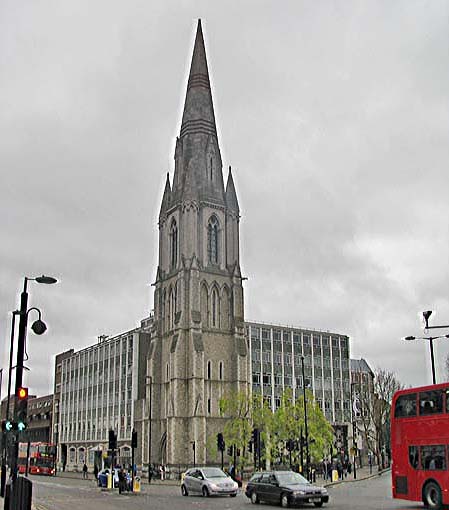 Architect

P J Darvall

Date Built

1959

Location

Lambeth, London

Description

This tower and spire, standing on the corner of Kennington Road and Westminster Bridge Road, is all that remains of Christ Church, Lambeth, designed in 1873 by H. J. Paul and A. Bickerdike. Apparently, the church was built with donations from the USA in recognition of the support given by a Lambeth clergyman for the Union side in the Civil War. The tower is known as the "Lincoln Tower" and if you look carefully at the spire you can see that the stars and stripes motif has been integrated into the stonework.




Most of the church was destroyed by bombing during WWII leaving only the tower. The Upton Baptist Chapel on Lambeth Road, (named after James Upton, the congregation's first preacher), was also destroyed. In the late 1950s and early 60s a new chapel was built incorporating both congregations and called the Christ Church and Upton Chapel. The new chapel was part of a 1960s office block built around the Lincoln Tower.



In June 2003, Christ Church & Upton Chapel entered into a partnership with Oasis, an organization that, " ... works around the world, providing education, housing, health care, employment and training for church leaders. ... In 2011, as part of the development of the Oasis Hub in Waterloo, the church became Oasis Church Waterloo."

Among the interesting features of the new chapel are the Gaudiesque concrete facade ....



and the attractive stained glass.




(The image above is shown her on the understanding that it is in the public domain)

In 2013 the complex is known as the Oasis Centre and their website says it is, " ... a vibrant building which is home to over 25 charities, third sector organisations and social businesses. It is owned and operated by Oasis Community Trust and provides quality office space at affordable prices. ... We have spaces available as self-contained offices and in open plan areas, depending on your requirements, and may also be able to provide a separate onsite storage area or archive, if required."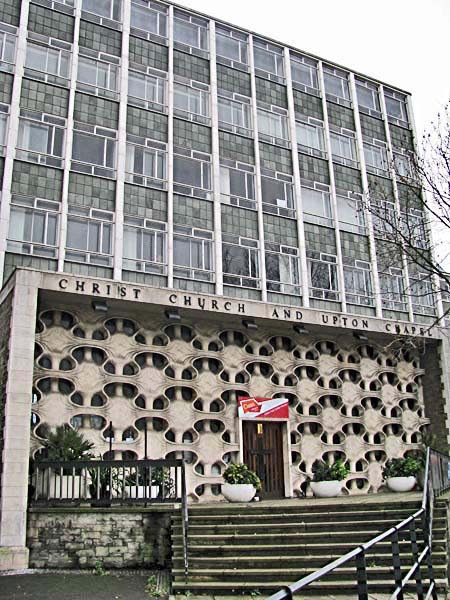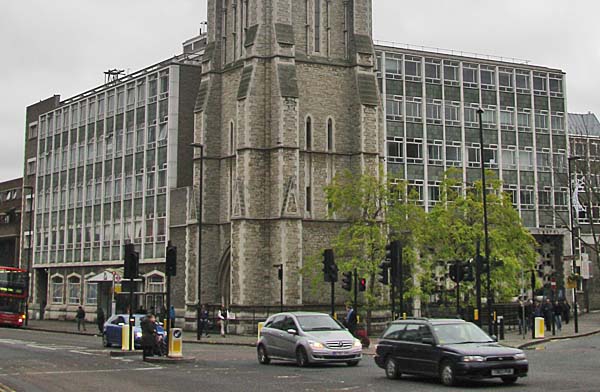 Close Window