McGill University Centre, Montreal, Canada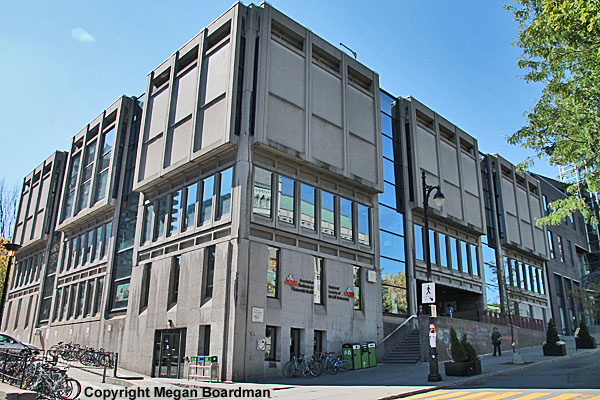 Architect

Affleck and Associates

Date Built

Completed 1965

Location

3480 McTavish Street

Description

This building on the McGill Campus was purpose built to accommodate the offices and meeting rooms for the Students' Society of McGill University and what the university describes as, "McGill's vast assortment of social and cultural clubs."




Apparently, in 1992, the students conducted a referendum calling for the building to be named in honour of an alumni member of the university, the Canadian actor William Shatner. However, the university refused to accept the demand on the ground that it names buildings in honour of, " ... deceased members of the university community or major benefactors" and Shatner is neither.



Close Window