Sports and Recreation Centre - Coventry, UK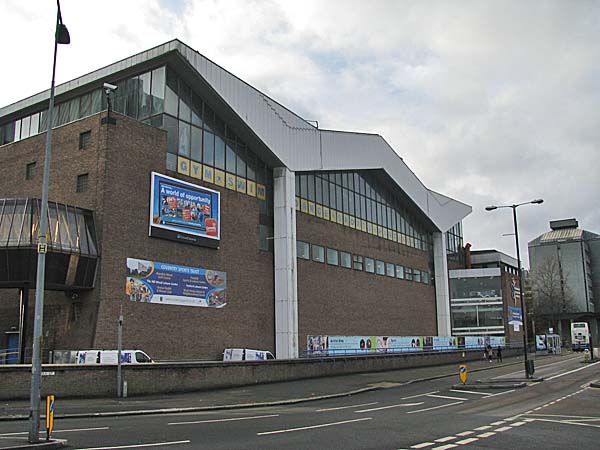 Architect

City Architect's Department - principal architect J. M. McLellan

Date Built

1966

Location

Fairfax Street

The building features a huge undulating roof structure rising to 75 feet at its highest point. It was designed to provide a swimming venue in the 1960s suitable for national and international events.

Today it is known as the Coventry Sports and Leisure Centre and they say of their facility that it is, " ... a 'QUEST' accredited site, the centre carries the UK quality kite mark standard for sports and leisure facilities. This unique facility which is sited in the City centre, offers an inexhaustible choice of opportunities to exercise, learn, keep fit and have fun and it is becoming increasingly popular for family members of all ages."

Among the facilities offered to patrons are: three swimming pools (50 metre Olympic Pool, Leisure Splash Pool and Teaching Pool), badminton and squash courts and an indoor bowls hall. The Centre on Fairfax Street is linked by an elevated footbridge to this amazing building that forms a bridge across Cox Street. It has been likened to an elephant.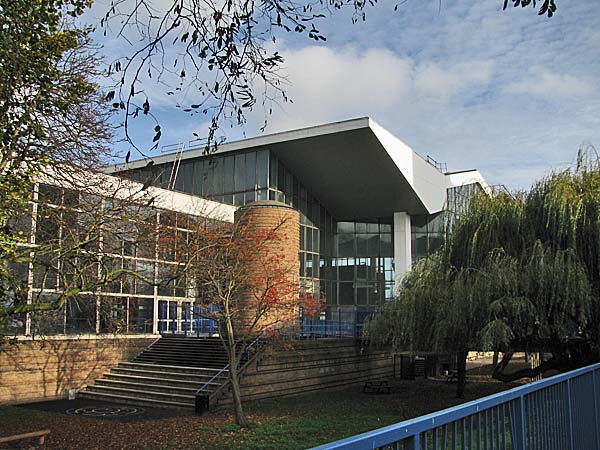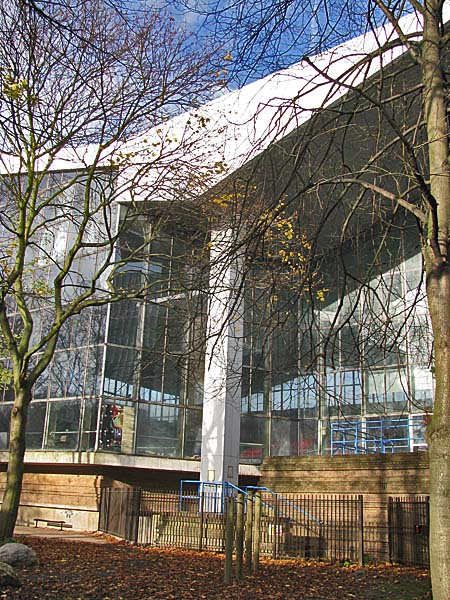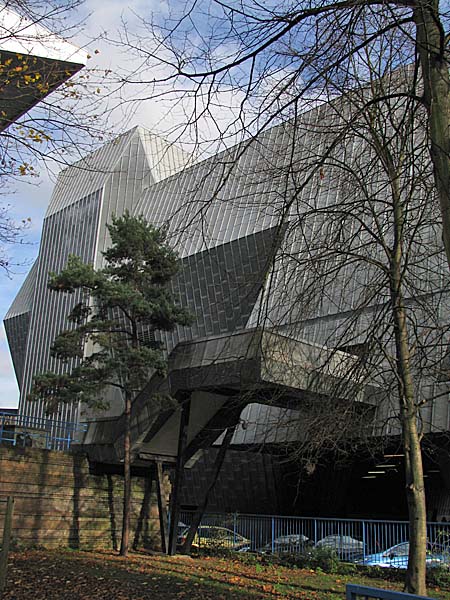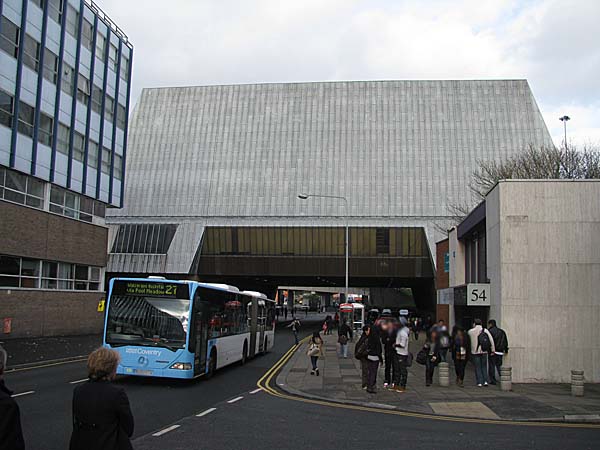 Close Window