The International bridge crosses the St. Mary River and two navigation canals at the point where Lake Superior flows into Lake Huron. It is 2.76 miles long and carries a 28 foot wide roadway. As the image above shows, the crossing involves a number of elements:
- a double arch span on the US Soo Locks (see below) ....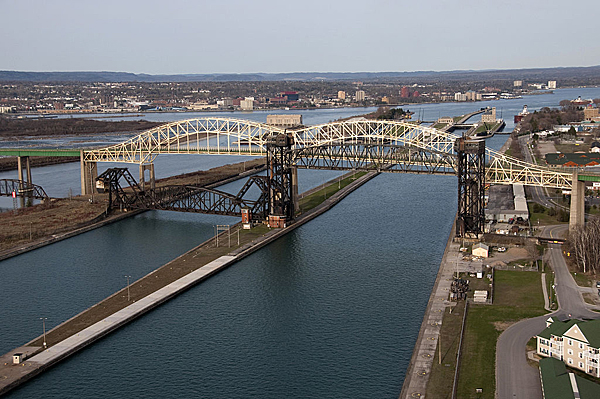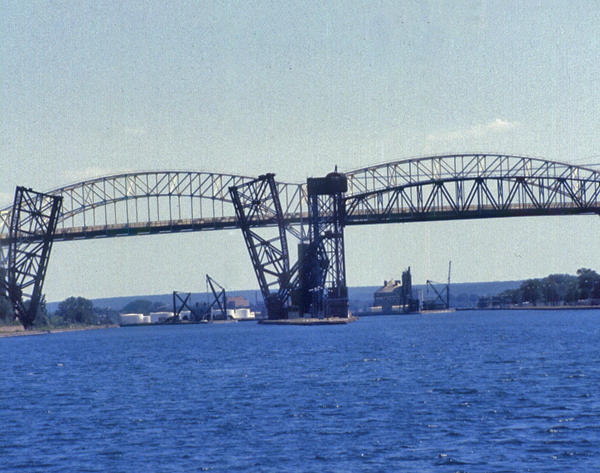 .... and a single arch spanning the Canadian Lock.