Royal Garden Hotel, Kensington Road, London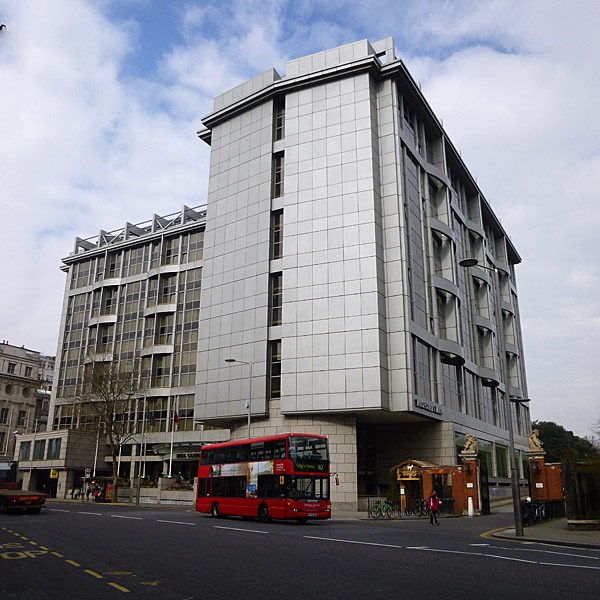 Architect

Richard Seifert

Date Built

1965

Location

55 King Street
Description

As with all of Richard Seifert's creations, this hotel building has received significant criticism and, apparently, upset Princess Margaret since it was built on her doorstep. It is home to a 5 star hotel that offers its guests " ...

stunning views over

Hyde Park and London's skyline." An article about Seifert on the "building.co.uk" website claims that, " The building shows some of the most truculent elements of Seifert's architecture: poor materials, weak massing, clumsy proportions, inappropriate scale and a complete lack of contextual sensitivity. Rammed against Hyde Park and looming menacingly over Kensington Palace and the grand Victorian villas behind it, the hotel has the effect of a bloated concrete book-end brutally slapped onto the entrance of a garden oasis." It adds that this view was probably held by the owners since they reclad it in the 1990s.

However, it should be added that the hotel points out that the hotel's guests can, "dine in our award-winning London restaurants overlooking Kensington Palace and Gardens or rejuvenate with a spa treatment in our hotel Health Club. With excellent transport links, London attractions close by, the bustling West End just 10 minutes away and the shopping districts of Kensington, Mayfair and Knightsbridge a short distance away, the Royal Garden Hotel is perfectly positioned to experience the London way of life." So it would appear that the building has been a success whether or not critics admire the architecture.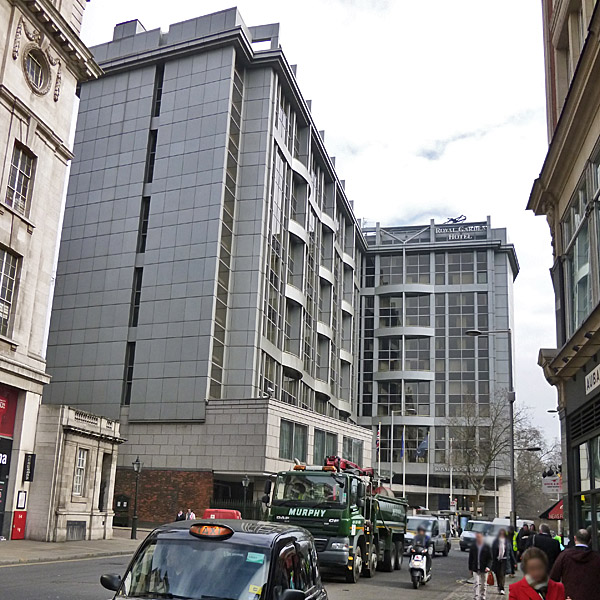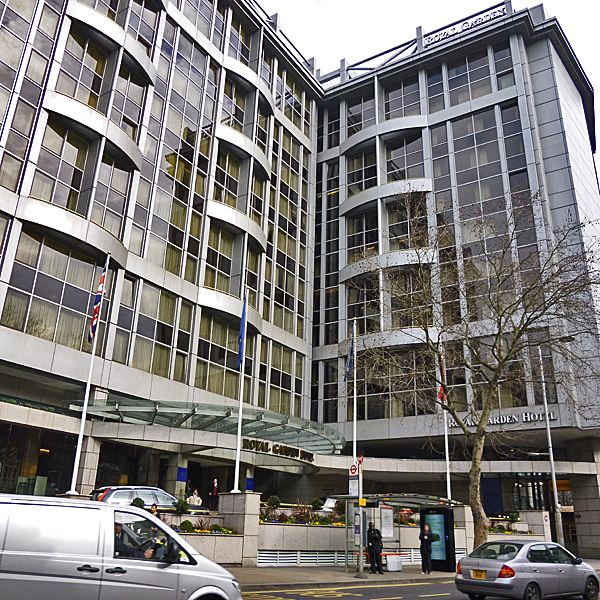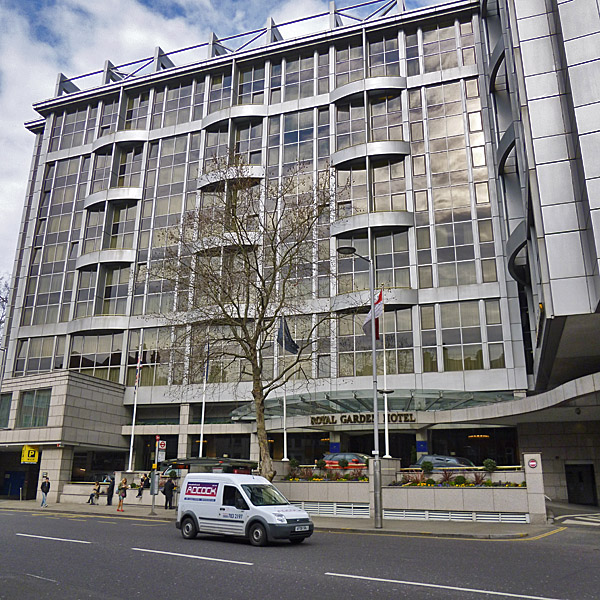 Close Window