The Rotunda - The Bullring, Birmingham, UK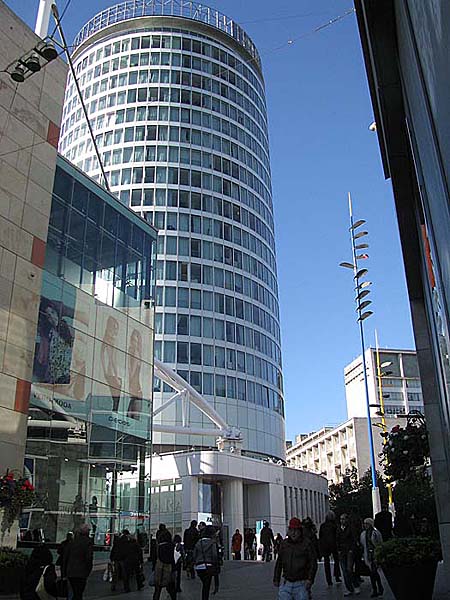 Architect

James A. Roberts
Date Built

Completed in 1965
Location

The Bull Ring Shopping Centre

Description

The Rotunda was built originally as an office tower, part of the Bull Ring Shopping Centre development. The original concept included a rotating restaurant and a cinema but they were not included in the final design.



It cost £1million to build and like other buildings of the period it was not a popular addition to the city. Ironically, when it was suggested some 20 years later that it should be demolished, there was something of an outcry to keep it. In 2000 it was awarded Grade II Listed status and four years later Urban Splash embarked on a 4 year refurbishment of the building turning it into a residential tower. The work was completed in 2008 and it now comprises 234 apartments arranged with fourteen apartments on each floor. On the 20th floor there are 6 penthouse suites. The conversion, by the architectural practice of Glenn Howells, also created a double height reception area and reclad the entire building.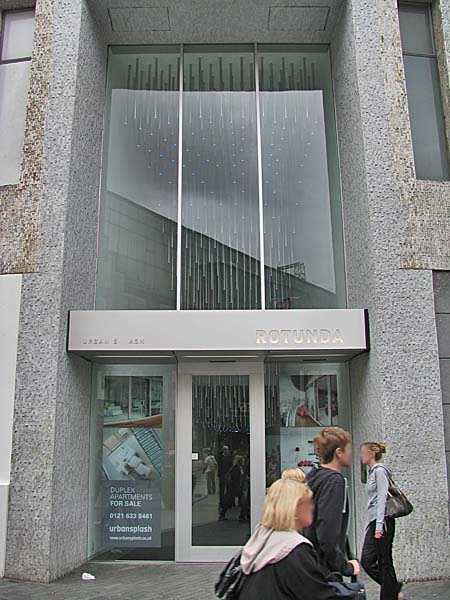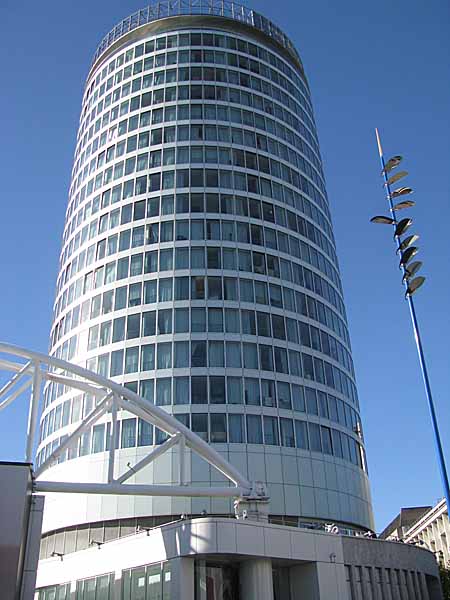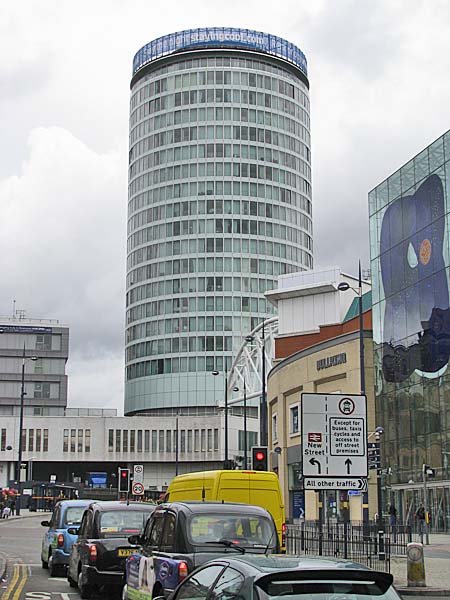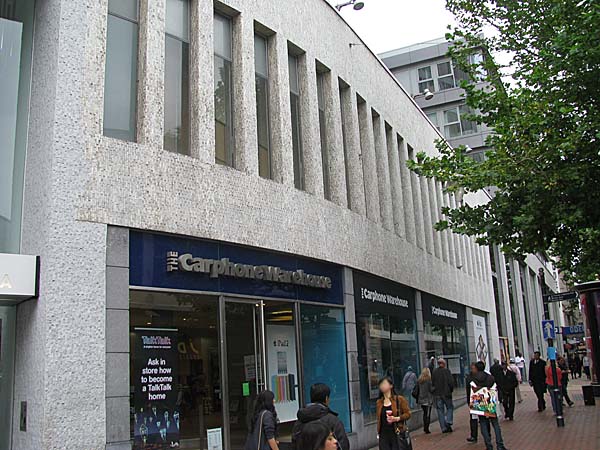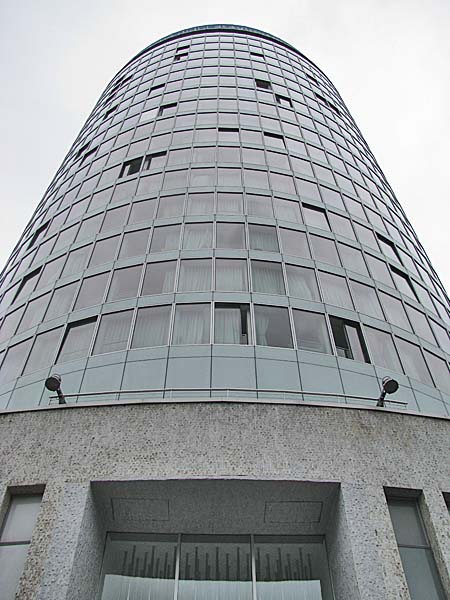 Close Window