The British History Online website says that, "... A new divisional fire station to replace the existing ones at Brunswick Road, Bromley, and Burdett Road, Bow, was planned in the mid—1960s and built by the GLC in East India Dock Road in 1967–70. The site, of approximately 0.75 acre, was made up partly of land owned by the GLC that was originally allocated for housing, and partly of derelict properties. .....

.... The station is of three storeys, with a flat roof, finished in brick and concrete. It contains an appliance room for eight vehicles in four bays, accessible from both sides of the building through folding doors, with a control centre in the basement. As a divisional station it also has office accommodation and a lecture room. The upper floors contain mess, recreation and bunk rooms, and there are ten maisonettes for senior officers and firemen. .....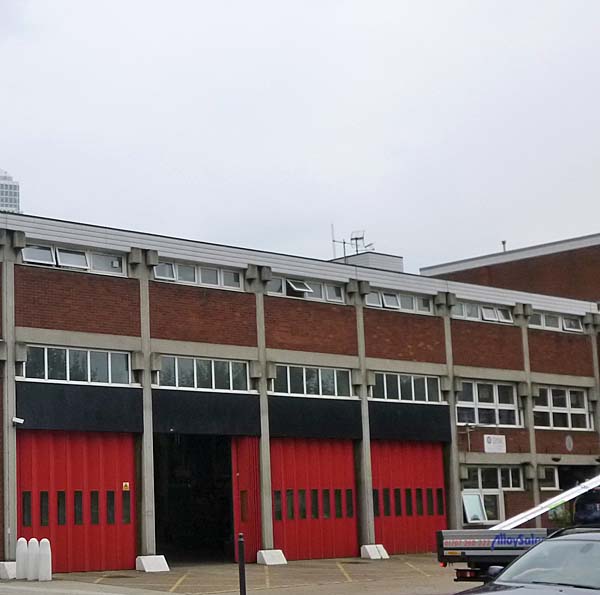 .... A seven-storey drill tower stands in the yard to the rear of the building."