Tränenpalast (Palace of Tears) - Reichstagufer, Berlin, Germany
During the Cold War Friedrichstrasse Station sat completely within East Germany. Visitors travelling in the East would arrive at Friedrichstrasse and then pass through this building which contained the border checkpoint. Because it was the place that East Germans said goodbye to their friends and family, who were returning to the West, it gained the name of "The Palace of Tears". The building opened in 1962 and in the years that followed more than 10 million people passed through the building.
After the Wall came down, the building was used as a nightclub and event venue until 2006. When the triangle of land behind the station between Friedrichstrasse and the River Spree became the target of developers it was thought that the Palace of Tears would be demolished. However, it had been designated a historic building in 2003 and not only did it survive but it was restored and turned into one of the three venues of The Foundation House of History of the Federal Republic of Germany.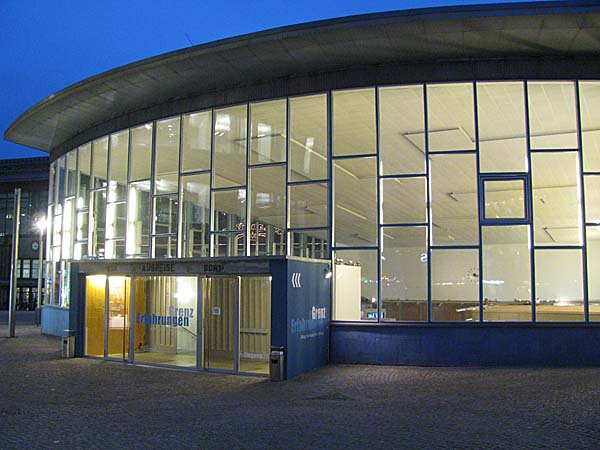 The exhibition was opened on September 14th, 2011 by Chancellor Angela Merkel and more than 30,000 people visited the "Tränenpalast" in the first two weeks Inside visitors see original artefacts, documents, photographs, audio and video recordings and an overview of the reunification process. At the end of the building you can see the walkway that people used to pass out of the building into the station, although today it has been closed off. Above the exit is the clock that the travellers probably watched as the process of passing through the border took from 15 minutes to several hours.